A message from The Couchiching Conservancy:
We hope that we will all be able to get together for this event on May 24th, but the health and safety of you and our supporters is most important. As of now we are going ahead with the original plans for this event, but as we continue to monitor the COVID-19 situation we may have to change some of the event features. Registration and fundraising will remain the same and you will still get a fun experience in the outdoors, but we may have to switch things up a bit to avoid a big gathering of people. We will post any updates here, as well as send them to those who register. During this time we need nature more than ever, and with 48 nature reserves in our backyards, local wilderness is at our fingertips. Nature supports us during hard times, and this event is your chance to do the same.
Thank you for understanding and we hope to be on the trail with you soon.
---
Join in the fun and celebrate the arrival of spring with a hike through the beautiful trails of Scout Valley in support of local land conservation.
The goal of the Nature-thon is simple…
To raise funds to help safeguard and steward over 13, 000 acres of important natural areas, such as Scout Valley.
---
The Nature-thon walk will take place in Scout Valley.
Located at Old Barrie Rd E and Line 15 N.
Sunday May 24th from 1-4pm
Learn about Nature on the trail!
By participating in this event, you get the chance to learn lots about Scout Valley and its surrounding habitats from the naturalists on the trail!
For kids, the Nature-thon is a chance to become "Nature Detectives!" There are so many things to discover on the Scout Valley trails. A search and discover activity will help participants find and learn about lots of different species.
How to Take Part in The Couchiching Conservancy's Nature-thon
Sign
Up
Early Birds: Individuals who register before April 19th will receive The Couchiching Conservancy's 15 month calendar.
$25 for Individual ~ $50 for family
How to Fundraise
Fundraising for the 2020 Nature-thon is easy:
Register for the event
Record all donations (including your registration fee) on your pledge form.
Spread the word and get your family and friends to sponsor you through the

Canada Helps event page
Cash or
Cheque

Start fundraising!
Keep all your donations together and bring them to the Nature-thon on May 24th
Need some to spread the word? Check out these 10 fundraising tips.
By recording your donations on your pledge sheet we can keep track of how many acres of nature you help protect to enter you into the draw below!
Want to sponsor a friend or loved one? Click the link below!
---
***Please make sure you indicate in the message who you are sponsoring.
Individuals will receive a tax receipts for donations of $25 or more
About this Fundraiser
Protecting Acres of Local Wilderness
There is a lot of time and effort that goes into protecting and stewarding just ONE acre of land that The Couchiching Conservancy owns or helps manage. It costs around $25 to protect one acre of land; that includes stewardship, maintenance, volunteer monitoring, and more. By raising funds for this event, you are helping to protect natural places, such as Scout Valley. Check out the graphic to the right to see how you are impacting this property!
History of Scout Valley
The City of Orillia donated this conservation easement to the Couchiching Conservancy in 2007. Encompassing 228 acres, Scout Valley is located just west of Orillia along Old Barrie Road. A trail system that winds through the park's natural landscape of forest and streams makes it a popular destination for passive recreation.
Scout Valley was once the location of two gristmills in the mid-1800s and then in the 1930s and 40s was used as a hiking and camping site for local Boy Scout groups. The property contains a variety of habitats including several areas of mature hardwoods (beech, hard maple), cedar and hemlock stands, as well as a creek flowing into Lake Simcoe. The property is also important as habitat for a variety of animals including interior forest songbirds.
How your support extends beyond just Scout Valley…
The more acres that you protect, the more nature reserves and species you support. For every $25 that you raise, you are helping to protect and steward over 13, 000 acres of wild places in the Couchiching-Severn Region and are ensuring that species have a home and future generations have natural places to explore forever.
---
For every $25 that you raise, you will receive a ballot to win one of these awesome prizes below!
Thank you so much to Cabela's Barrie for supporting this event and providing us with some amazing prizes!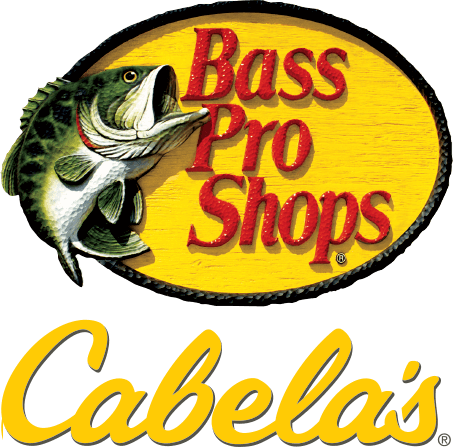 Resources for Participants
Route of walk coming soon!