Carden Alvar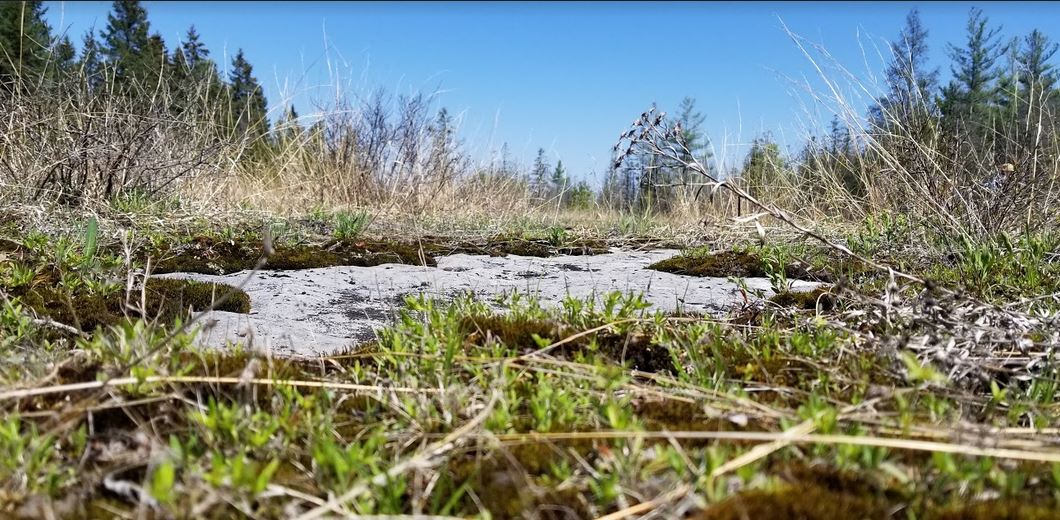 In an area east of Orillia and northwest of Lindsay, a flat limestone landscape called the Carden Plain harbours rare habitats known as alvars. Alvars occur only on limestone bedrock with little or no soil, where spring floods and summer droughts create harsh conditions. Many of the wildflowers, native grasses and invertebrate species found on alvars normally occur in the western provinces, and many are rare. These habitats are globally imperiled, occurring only in the south of Sweden and scattered around the Great Lakes Basin. Carden Township's alvars are thought to be among the richest in the province, with a great diversity of alvar species.
In 1996, The Couchiching Conservancy began a project to identify the locations and extent of these rare habitats. After the alvars were mapped and the vegetation communities and plant species were identified, we shared this information with the landowners and encouraged individuals to ensure long term protection of these unique areas. Today, over 7,500 acres of land containing alvar habitat has been protected on the Carden Plain through productive partnerships between the Nature Conservancy of Canada, The Couchiching Conservancy, Ontario Parks, Ontario Field Ornithologists, Toronto Ornithological Club, the Carden Field Naturalists and hundreds of volunteers and donors.
For more information on the Carden conservation strategy, download the 2008 report: Towards an Integrated Carden Conservation Strategy Part 1: Healthy Ecosystems & Species at Risk For more information on the species found on the Carden Plain download this Excel spreadsheet: Carden area species list (Provided by The Nature Conservancy of Canada).
Want to explore this area? Take a look:
Brochures and Booklets
The Couchiching Conservancy has released a booklet outlining best practices and guidelines for farmers and land-owners for hay and pasture management. Download a copy of the Managing Hay & Pasture Booklet in PDF format
Experience the Carden Alvar on Foot – Walking Trails for Public Use. Learn more about opportunities for Birders, Hikers & Naturalists. Download the brochure or visit the Couchiching Conservancy office to get a copy.
Carden Nature Guide – map of the area, directions and information on properties.
Flora of Carden – Interested in learning about the different plants that thrive in Carden? Click one of the links below to download the booklet.
Newsletters and Articles of Interest
A Sense of Place by Lynn Pady – Click here to open the PDF document. You can re-size the document using the buttons (+ or -) at the top or bottom of the PDF document (best size is 75-100%).
Wildlife Preservation Canada – Home on the Range, Eastern Loggerhead Shrike Recovery newsletter (links to newsletter are on the right hand side of their website)
NCC Creative Conservation Challenge by Cameron Curran – a look back at Cam's year, with highlights from work done with The Couchiching Conservancy on the alvar.
Video: THE LOGGERHEAD SHRIKE from Larry E McPherson
The Paintbox Garden – Searching for the Carden Alvar
Wildlife Preservation Canada: Recovering the Eastern Loggerhead Shrike. Take the first peak at behind-the-scenes footage of our efforts to save one of Canada's most endangered songbirds. Never before available to the public, this short video follows lead biologist Hazel Wheeler and her team in the field where they prepare to release conservation-bred birds to the wild to help recover the population. Watch here: https://vimeo.com/304621447
Properties on the Carden Alvar
For more information on properties that are part of the Carden Alvar follow these links:
From Confrontation to Collaboration On the Carden Alvar: A model for resource extraction companies