Thank you for making 2019 so great! We are honoured to stand with you to protect nature for future generations.
---
Office Closure: We will close by 3:00pm on December 24th and re-open on January 2.
---
Make Your 2019 Gift to Power 2020 Conservation Effort!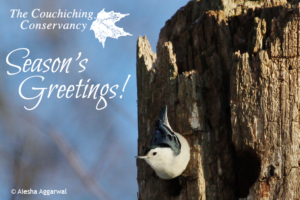 With your help, we are always working to acquire and protect more environmentally significant land in the region. Our current acquisition effort is within the Black River Wildlands region. Recently we announced the protection of the 185 acre Pitts & Milligan property thanks to many generous supporters. This area is home to Species at Risk such as Monarch Butterfly and Eastern Whip-poor-will. Work is underway to protect more wilderness in the region. Make a donation to this campaign and power these efforts.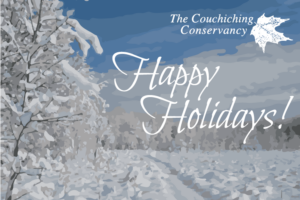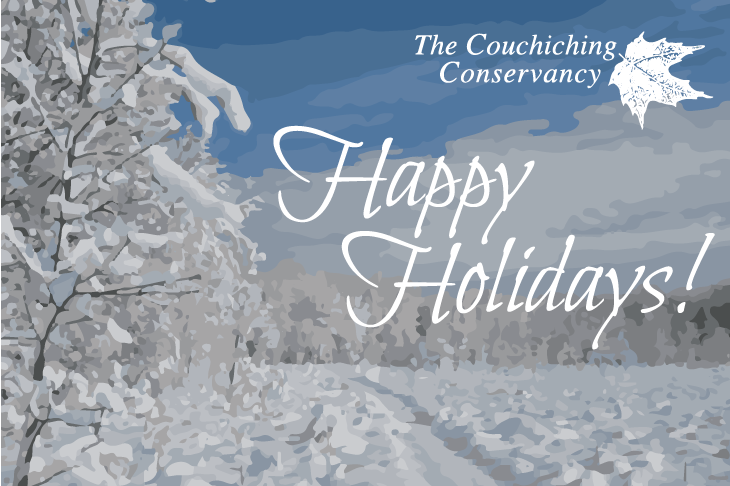 Send a special e-card to a loved one for the holidays. You can symbolically protect an acre in their honour for $25 per acre.
Become a member or renew your membership. To be eligible to vote at the Annual General Meeting on Saturday, March 7th, you need to renew by January 31, 2020. Membership is changing as of January 1st. More information here.
---
Ring in the new year with a first hike of 2020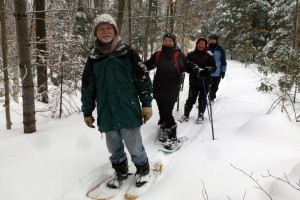 There are over 10 Nature Reserves we help to protect with established trails. Consider starting (or continuing) a holiday tradition to get outside to marvel at nature with a hike or snowshoe at a nearby protected area.
See the Nature Reserves here. Click on the Reserve name for information.