Acres: 44.5
Status: Not Open to the Public
Protected: January 14, 2023
Donors: Evelyn Frantzke & Robert Williamson
Landscape: Oro Moraine
Evelyn Frantzke and Robert Williamson became fast friends with The Conservancy after meeting Conservancy ambassadors at the fall fair.
They progressed from membership, to participating in our community science program on their property after joining our Landowner Stewardship Program.
It wasn't long before Evelyn and Robert became excited about the idea of protecting the land they love forever, and donating a conservation easement to The Couchiching Conservancy.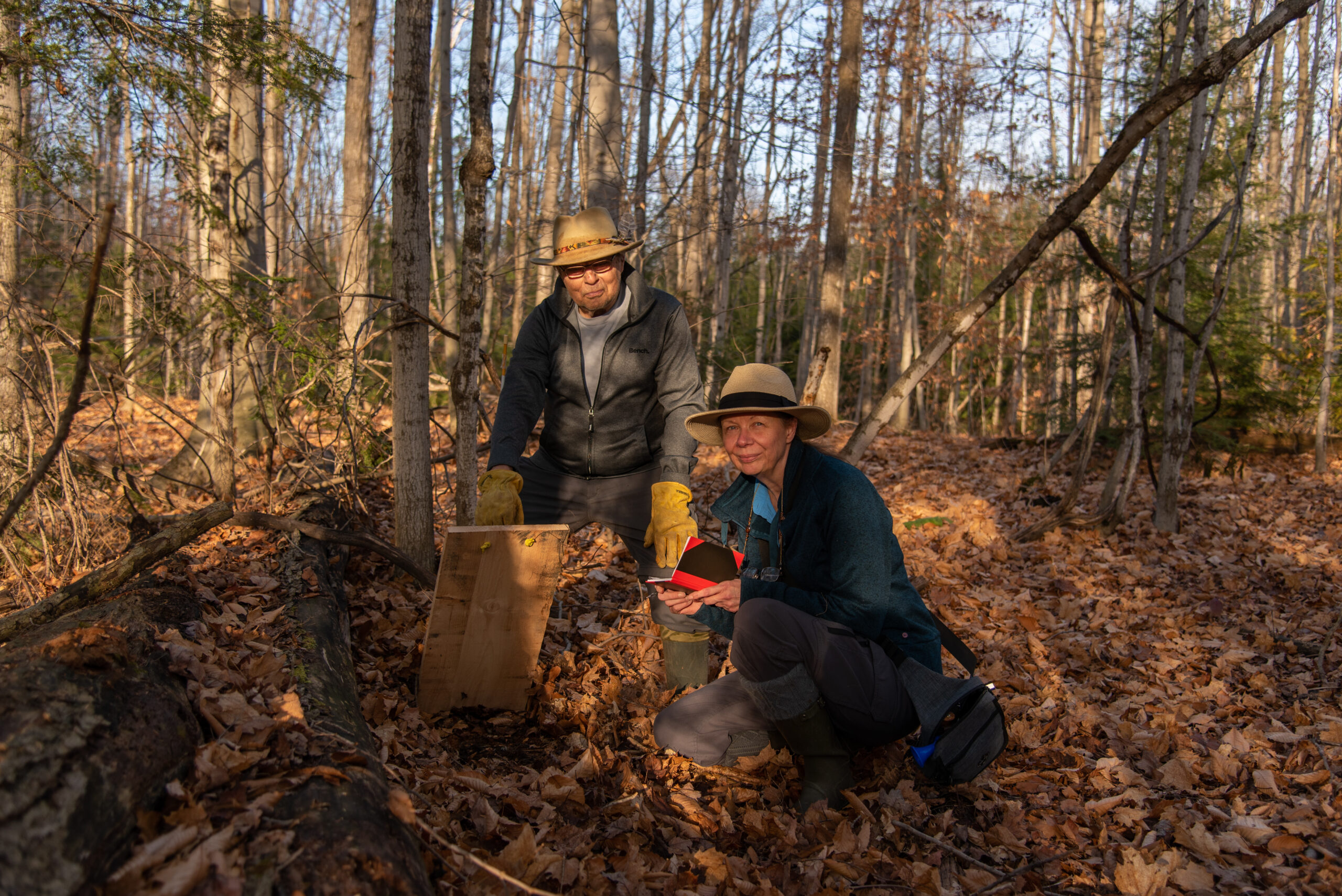 Landscape and Species:
The Frantzke WIlliamson easement

is within the Territory covered by the Williams Treaties (1923) and Treaty 16 (1815).




It is the traditional terr

itory of the Anishnaabeg,

It is located on

the Oro

-

Moraine, known for the glacial till that filters some of the world

'

s cleanest water,

The property is located in a priority area for acquisition identified by The Couchiching Conservancy as the

Bass Lake

Corridor,

It provides a safe habitat for several species at risk including

Monarch Butterfly,

Eastern Wood Pewee,

Bobolink,

Little Brown Myotis,

Tri-coloured bat,

Snapping Turtle,

Painted turtle