Register!
Nature needs you! Last year almost 70 people took part in the event and they raised a whopping $30K for alvar conservation!
To register, email Tanya Clark with your team name, team members, category (competitive, recreational or hybrid) and where you will be counting from.
Fundraise!
Every dollar raised matters. Funds raised helps us care for this landscape, empowers us to work towards protecting more Alvar and more.
There is no minimum for fundraising - $250 helps the Conservancy protect 10 acres for a year.
Count!
On May 26 - 27, count as many species as you can & share your journey with us while spreading awareness of the critical need to protect nature.
Join in for the re-cap in June for full results and to share your stories.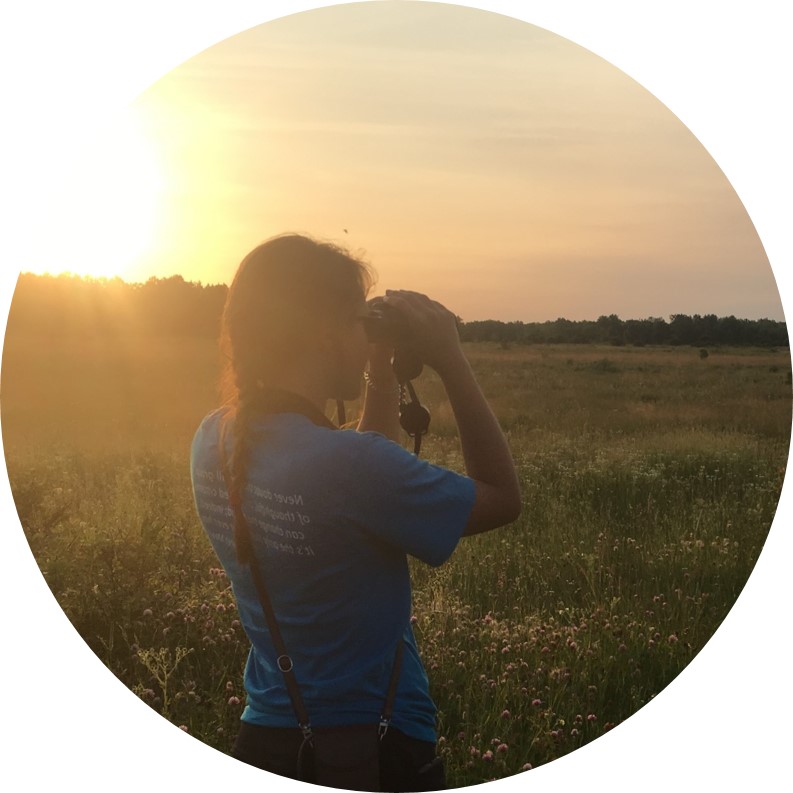 What is an Alvar?
In an area east of Orillia and northwest of Lindsay, a flat limestone landscape called the Carden Plain harbours rare habitats known as alvars. Alvars occur only on limestone bedrock with little or no soil, where spring floods and summer droughts create harsh conditions. Many of the wildflowers, native grasses and invertebrate species found on alvars normally occur in the western provinces, and many are rare. These habitats are globally imperiled, occurring only in the south of Sweden and scattered around the Great Lakes Basin. Carden Township's alvars are thought to be among the richest in the province, with a great diversity of alvar species.
RESOURCES FOR PARTICIPANTS
Rules and Studying:
---
Friday, May 26 at 6:00pm to Saturday, May 27 at 6:00pm.
You choose your schedule! Want to search for species at 1am? Do it - we support that decision. Want to sleep longer? That's cool too.
Use the Carden Checklist, available in an Excel file above. We recommend printing the list off for the event and then moving your list to Excel afterwards. Please count everything you see and hear – birds, mammals, reptiles, amphibians, odes, leps. We are counting presence, not individuals.
Come out to the Carden Alvar OR stay in your own backyard / neighbourhood (stay within a 8 km radius).
Form a team or go it alone. You do not need to be an expert, but should connect with others to confirm species if you aren't confident.
Raising funds to protect the alvar is an important part of this event! This event raises critical funds to help make conservation efforts in Carden possible.
If in Carden, join the in person recap on May 27. If at home, compile your lists by May 28 and send the Excel file to Ron Reid for the June Zoom recap (details sent to participants).
2022 HIGHLIGHTS
247 total species: 150 birds, 20 mammals, 7 reptiles, 11 amphibians, 32 odes, 27 leps
Singular teams counted a Green-winged Teal, Great-Horned Owl, Bark Swallow, Swainson's Thrush
Only two teams counted Cormorants, Common Moorhen, Cliff Swallow, Pine Siskins
New to list: Powdered Dancer, Stream Bluet, Northern Cloudywing, Connecticut Warbler, Short-tailed Shrew
Over $33,000 raised!
---
COMPETITIVE
The Cool Catbirds
190 points (131 birds, 12 mammals, 5 reptiles, 8 amphibians, 18 odes, 16 leps)
Best: Moose. Miss: Downy Woodpecker
---
RECREATIONAL
Pedaling & Paddling for Nature
112 points (95 birds, 7 Mammals, 4 Reptiles, 4 Amphibians, 2 Leps)
Best: all of the Carden experiences! Worst: dumping kayak!
FUNDRAISING
Top Fundraising Team: Coucou-KaChings, $6,843
Top Fundraiser: Nathalie Rockhill, $3,834
BONUS PRIZE
Ginny Moore saw the most Midland Painted Turtles, with 34
TEETER ASS TROPHY
Jenkins family