Imagine an environment where the foundation for life is so variable that soil and water alone have limited potential to retain a presence. Amongst these hostile conditions, known as an alvar, perennial wildflowers sprout and are dominant of the grassland and alvar landscape. Wildflowers provide natural habitat for several species of wildlife and serve as a focal point for avid outdoor photographers and naturalists.
As a Conservation Assistant completing fieldwork at the Carden Alvar Natural Area with the Couchiching Conservancy, I've had the opportunity to observe several wildflowers unique to this globally-rare alvar environment. They impact the various species of wildlife that call Carden home, and are worth appreciating. Throughout the month of May I have come across multiple blooming examples of alvar wildflowers. This includes the Indian paintbrush, Field chickweed, Prairie smoke, and Balsam ragwort. Each wildflower can be identified fairly easily the next time you decide to traverse the Carden Alvar; depending on the timing of your arrival.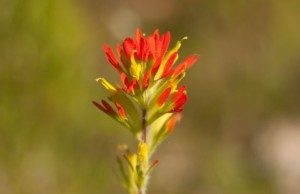 A member of the Broomrape family, Castilleja (commonly known as Indian paintbrush) has established itself across the Carden Plain; on properties such as North Bear Alvar, Prairie Smoke Alvar, and properties along Wylie road. This species is distinguished by its vibrant orange or yellow appearance and is approximately 15 to 45 centimeters in height. Indian paintbrush is found in the vicinity of flat exposed limestone or dolostone geology until early June.
~~~~~~~~~~~~~~~~~~~~~~~~~~~~~~~~~~~~~~~~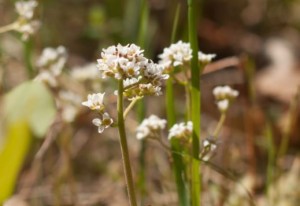 Field chickweed, in the Pink family, is locatable across Carden in open grasslands. Its white flower, consisting of oblong petals, some notched, emerges for roughly one month starting in early May. This wildflower can reach heights of 30 centimeters and is also an herb. For beginners, field chickweed is sometimes confused with early Saxifrage, as they exhibit similar characteristics.
~~~~~~~~~~~~~~~~~~~~~~~~~~~~~~~~~~~~~~~~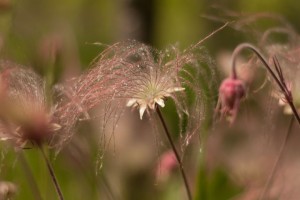 Iconic of Carden, and other alvar environments, is Prairie smoke. In the Rose family, this unique red hairy-stemmed plant thrives in open grasslands. There is no doubt that Prairie smoke lives up to its name: when it turns to seed after flowering, the fruits blow in the wind, and if viewed on the correct angle towards the horizon, a cloud of "smoke" will appear. This unique characteristic alone is what makes Prairie smoke one of the more well-known wildflowers in Carden.
~~~~~~~~~~~~~~~~~~~~~~~~~~~~~~~~~~~~~~~~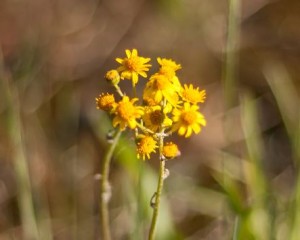 Most recent to make a seasonal appearance to the plains of Carden is a small, vibrantly yellow Aster called Balsam ragwort. Bursting into color following the weekend of May 22nd, 2015 this plant contains 5 to 20 small flowering heads per plant and will last until early July. I saw my first Balsam ragwort on Bluebird ranch off of Wylie road this spring. Seeing all of the wildflowers together for the first time this season was exciting, as it is also a sign of new life which depend on these species such as insects for food and habitat.
~~~~~~~~~~~~~~~~~~~~~~~~~~~~~~~~~~~~~~~~
The variety of wildflowers in Carden is valued ecologically and recreationally as they provide a basis for alvar biodiversity and visual pleasure. There is no questioning that these unique forms of vegetation ignite the existence of several Species at Risk found on the Carden Plain. The Couchiching Conservancy encourages visitors to explore several properties in Carden and in the Couchiching-Severn region.
Cameron Curran is a Conservation Assistant at The Couchiching Conservancy.