Volunteers
People who share their time and skills to benefit nature in our region are at the heart of what we do. It is thanks to hundreds of volunteers that we're able to accomplish so much, and make a difference for the species who call this area home.
Please review each job description carefully, determine which are the right fit for you, and complete an application so we can chat further.
Our Community Science program is open for intake annually from January - February.
Please note that you may not bring dogs on monitoring trips.
Our thanks to everyone who applied to volunteer for the 2023 field season! Our volunteer recruitment period is now closed, and will re-open in January 2024.
---
Fill out our Volunteer Interest Form to be notified of our annual recruitment period
---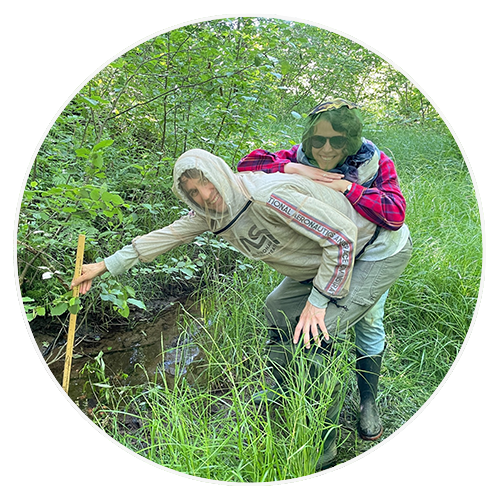 Meghan & Thomas monitoring water at Taylor Nature Reserve (A. Aggarwal)
Commitment: 2 hours per month
Timing: Spring-Fall
There is no limit on the number of people who take on this job!
Share your love & passion for land conservation by becoming a part of a special team of trained volunteers who spread word about the Conservancy. Chat with trail users, help at events, call supporters, and share photos!
Read More here!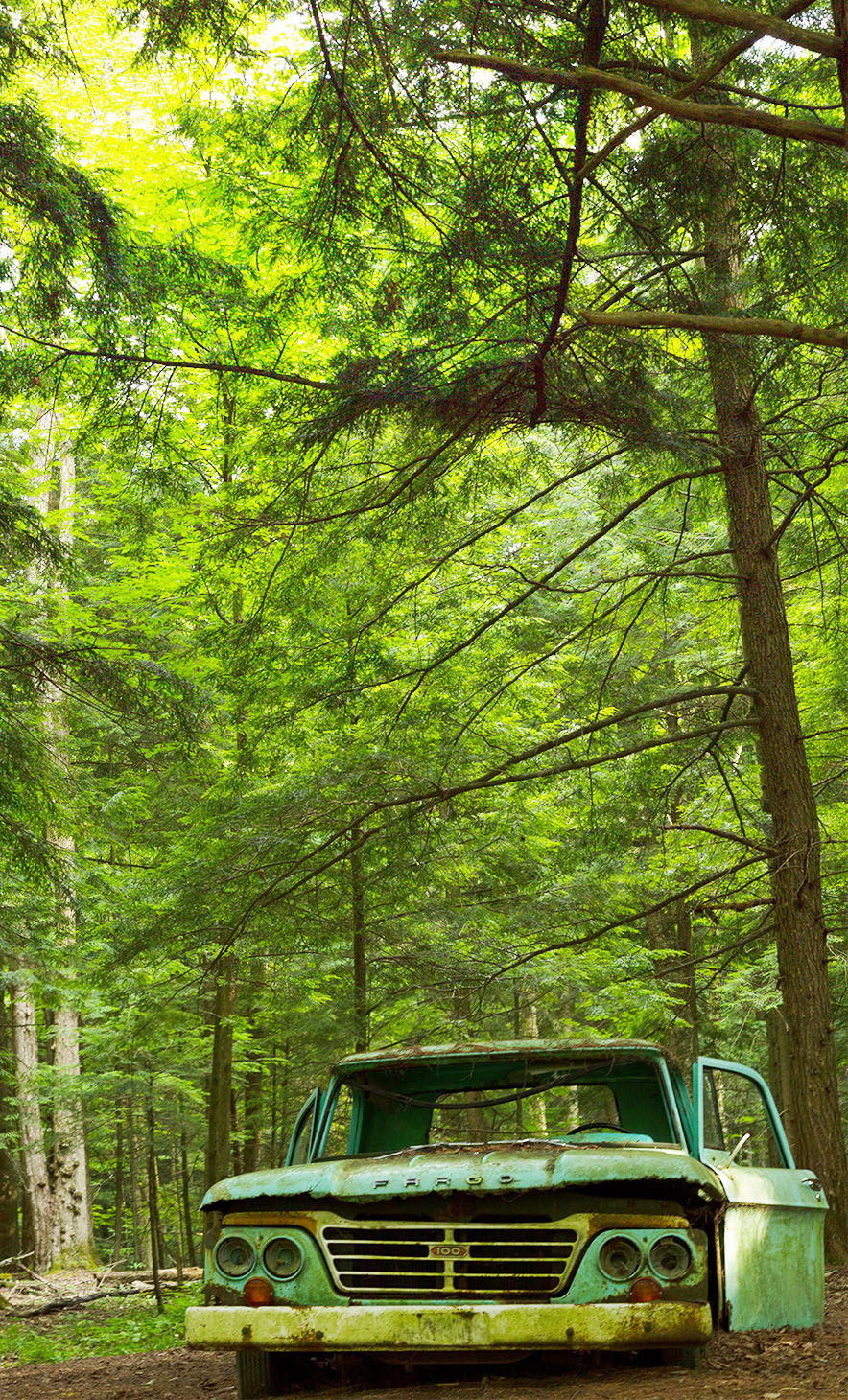 Grant's Woods, A. Aggarwal
Positions available: 26
Every Conservancy nature reserve has a team of two land stewards that are the eyes and ears on the ground. Land stewards are the trusted experts of their property and gain their knowledge through exploration of the property, meeting staff and other volunteers, and review of stewardship plans.
---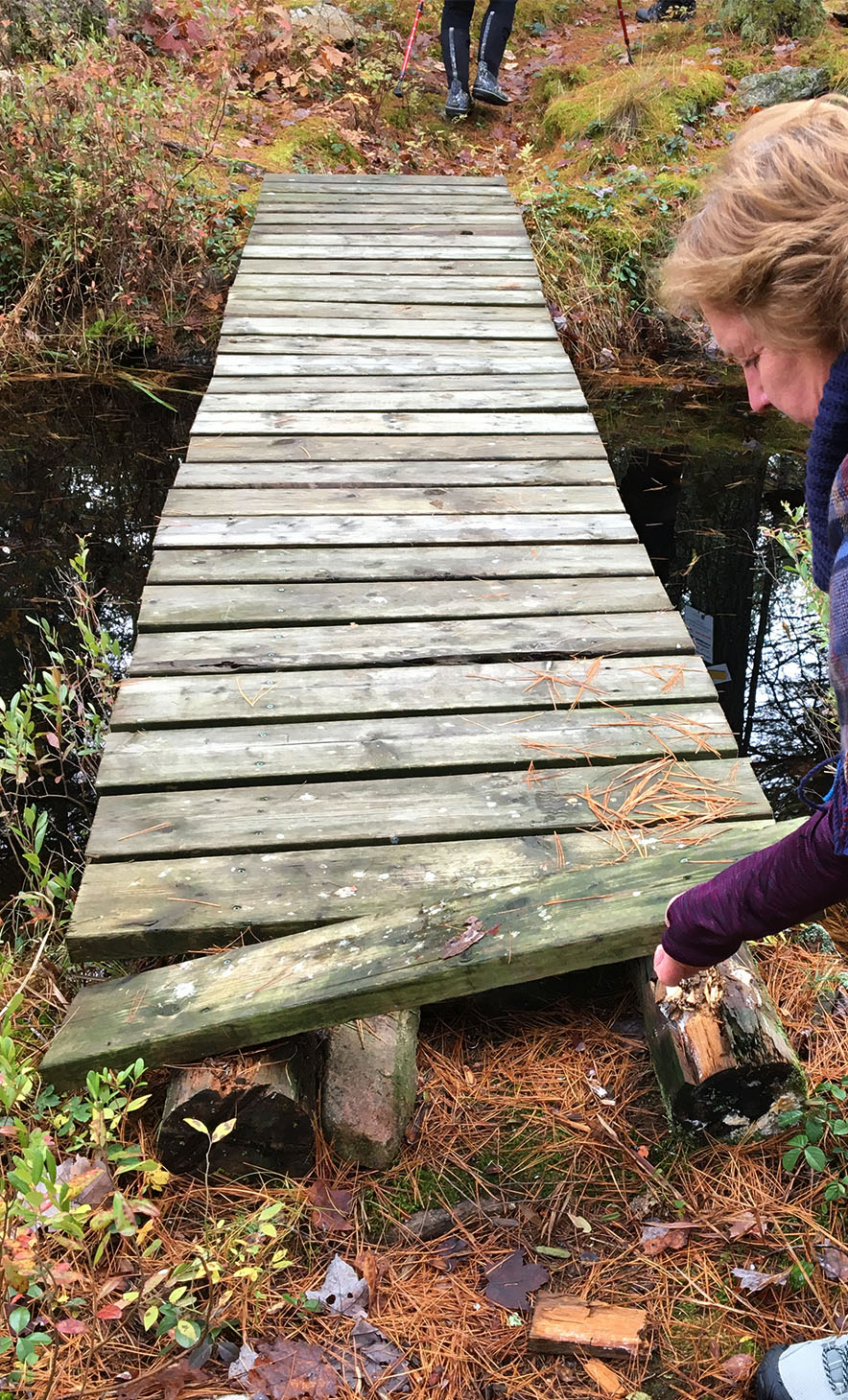 Volunteers repair a bridge at Adams NR
---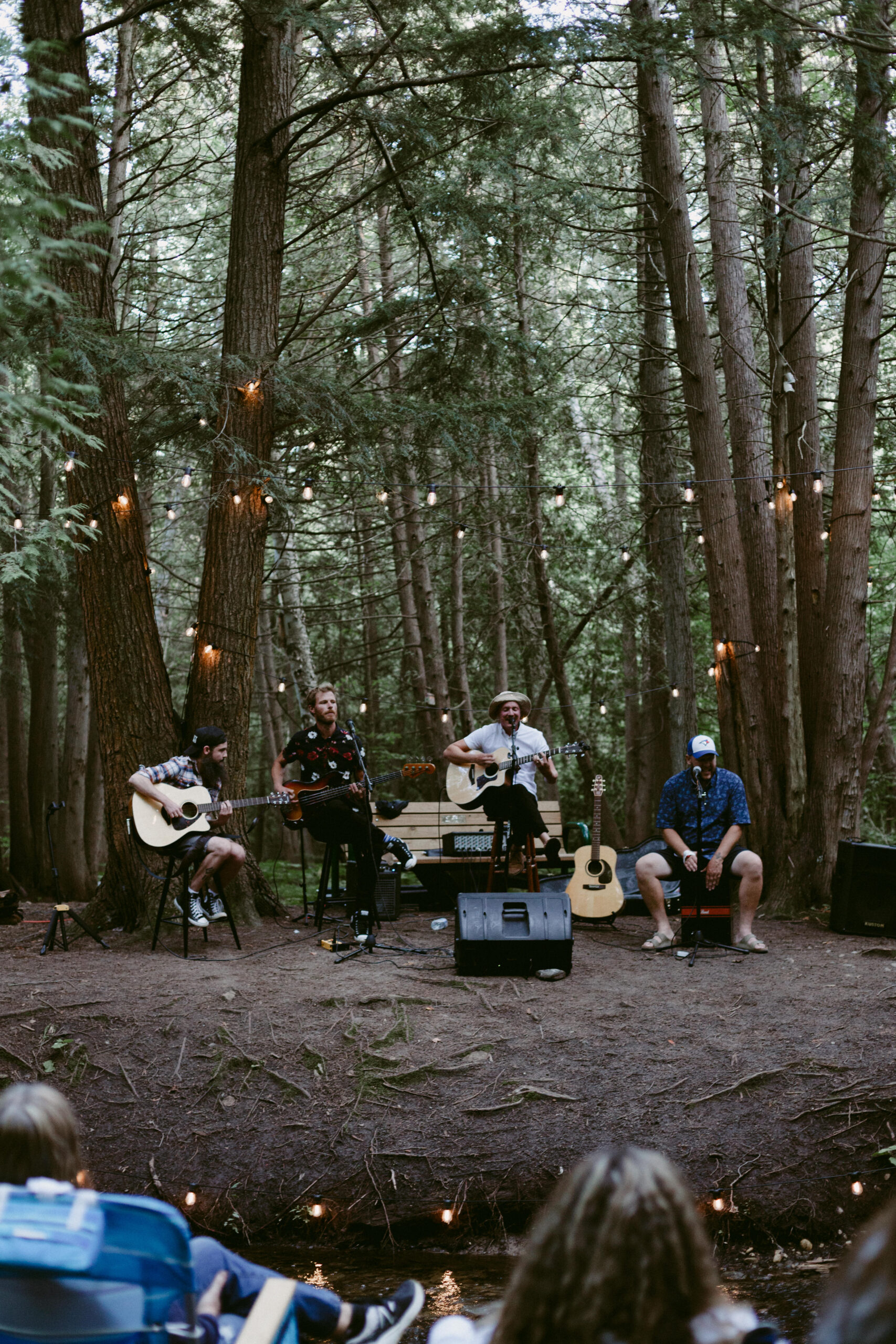 Musical Mystery Tour, B. Deck
Assist with creating material for our Passport to Nature program to communicate with our supporters. This will mainly include contributing material for our social media, website, newsletter, and print materials. In this role, you will have the chance to use your creativity to inspire a passion for nature protection in your local communities.
---
---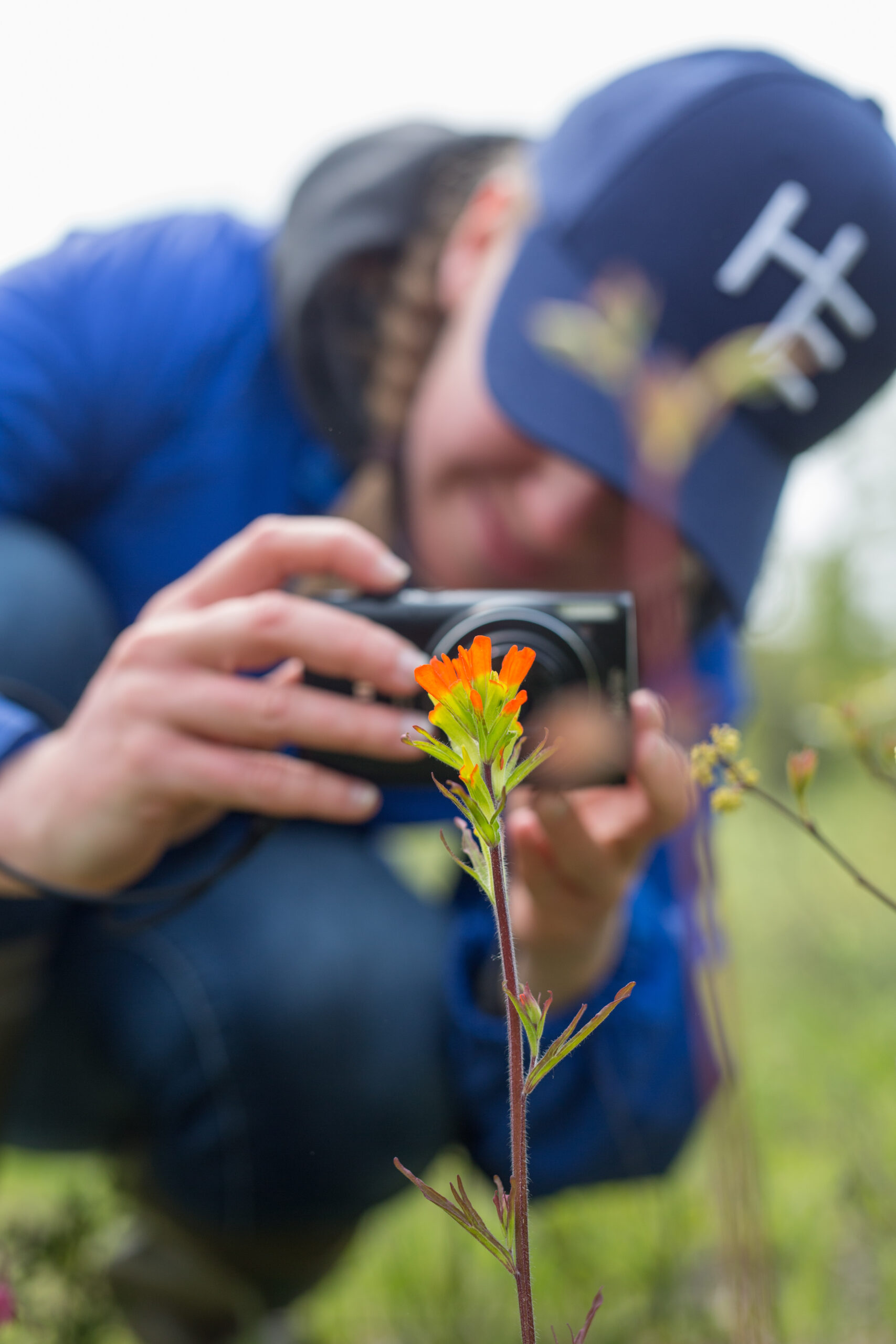 Spring Flower Photography, C. Curran
Daytime Frog Monitors
Positions available: 2
This program targets Western Chorus Frogs, along with Wood and Northern Leopard Frogs, whose mating calls can be heard in the daytime March to May.
Skills and Equipment Needed: Good hearing is required. Listening devices with headphones are used to verify calls.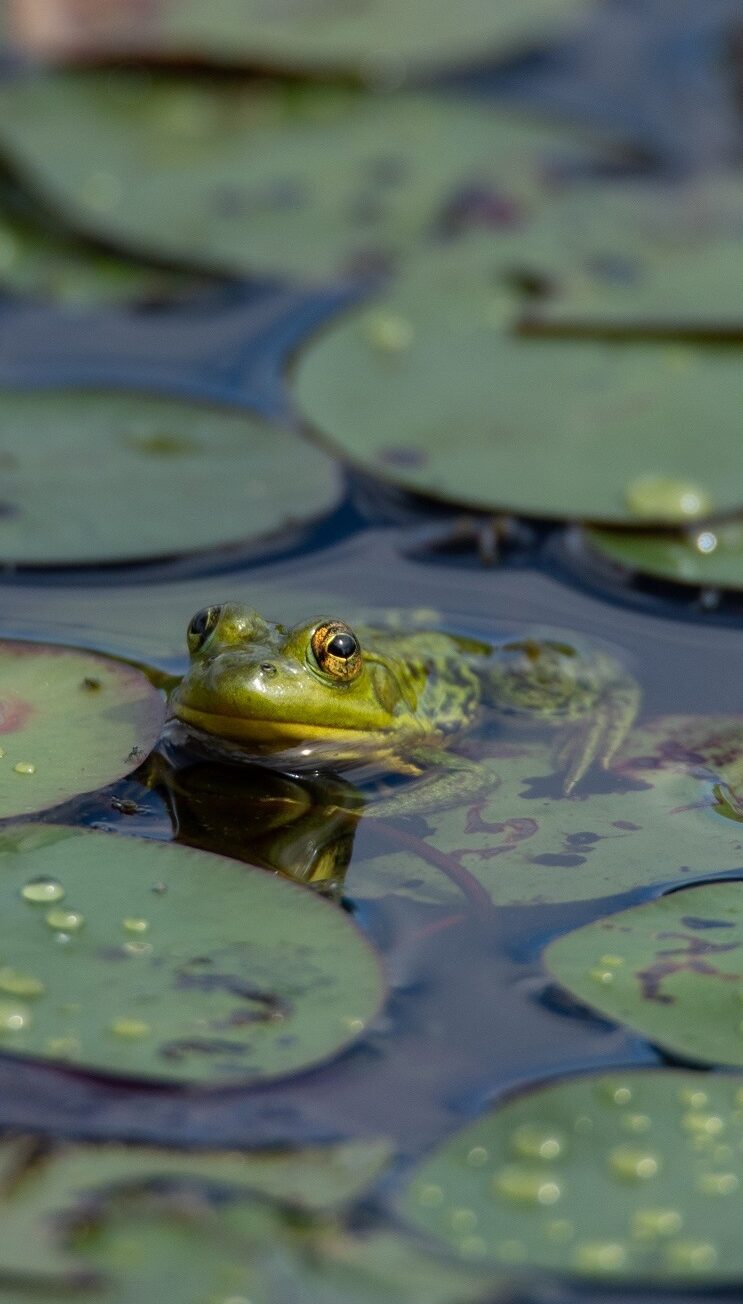 Positions available: 7
There are one toad and nine frog species in our region, and volunteers are trained to identify their calls both individually and in a chorus.
Skills and Equipment Needed: Good hearing is required. Listening devices with headphones are used to verify calls.
Positions available: 4
There are eight species of bats in Ontario, and four of them are listed as endangered.  Bats are active at night, emitting echolocation which cannot be heard by humans.
Bat Monitoring teams of 3  are assigned a property and cover a designated route 1/2 hour after sunset.  Using an Echo Meter Touch 2 Pro, you will record the echolocation calls of bats which can then be analyzed to determine species.
Positions available: 2
Grassland birds are one of the fastest declining groups of birds in North America as they contend with land use changes and pressures throughout their entire range. In our region we are lucky to have the Carden Alvar, with habitat suitable for a wide variety of grassland birds, but this is still not enough space in the larger scheme of the declines they face. For these surveys we are focussing our efforts on private agricultural land where we hope to find breeding birds. We will then approach those farmers with incentives to adjust their agricultural practices slightly to allow the young birds to fledge successfully.
Positions available: 2
This program supports the national milkweed watch initiative and mission monarch . Since the Milkweed plant is the Monarch's sole source of food, both of these programs target milkweed in order to track the health of Monarch Butterfly populations.
Volunteers will count both milkweed plants and monarch caterpillars found on the plants, and submit data to us for inclusion in the milkweed watch and mission monarch studies.
---
Positions available: 6
Volunteers stealthily follow a designated route, looking for basking & nesting turtles, snakes, and on some properties the five-lined skink. Many reptile species in our region are at risk either federally, provincially, or both and because of this we want to get a picture of what species we have on each Nature Reserve. This allows us to then better manage it with those species in mind. No experience is necessary, we provide training.
Positions available: 4
Volunteers monitor salamander boards, that have been placed in the forest, checking for any salamanders that are using them for cover. Some teams will also be checking vernal pools (temporary ponds) in the early spring for salamander and frog egg masses.
---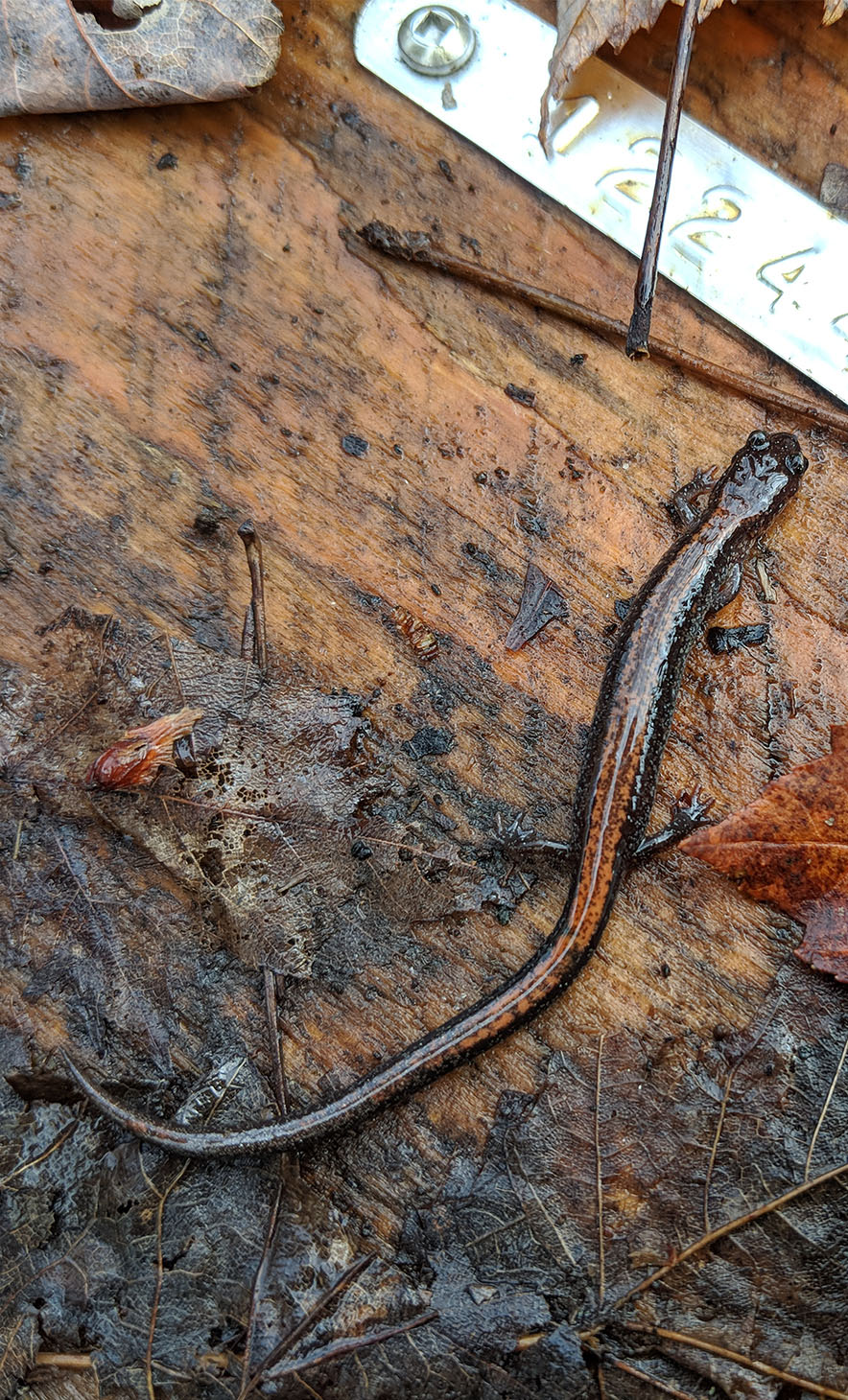 Eastern Red-backed Salamander, P. MacLachlan
Positions available: 4
This is our benchmark Community Science program, which began in 2015.
Water Teams test for up to 9 different water quality parameters on-site including Temperature, Depth, pH, Dissolved Oxygen, Phosphates, Turbidity, Alkalinity, Nitrate-Nitrogen, Conductivity, and sometimes Chlorides.
Skills and equipment needed: some monitoring sites require walking down sloping stream banks. No previous monitoring skills required.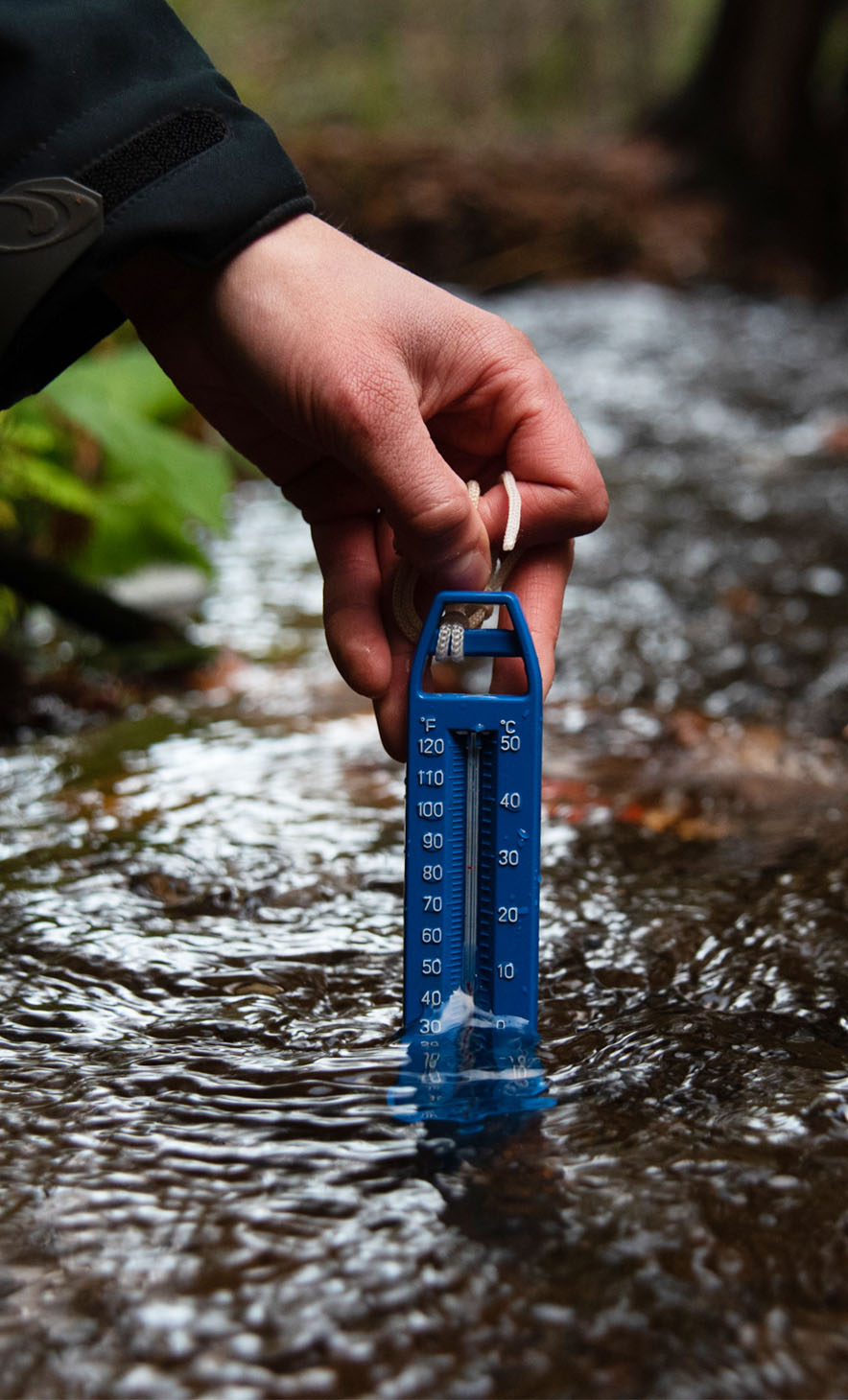 Positions available: 1
Roads impact species movement and cause animal mortality. The data from this project helps us understand what species are impacted and supports the need for mitigation measures.
At least once a month from spring – fall, trained volunteers walk along their assigned section of road and record observations of dead/injured/alive animals using iNaturalist.
Skills and equipment needed: walk ~1 km with frequent squatting/bending down to inspect small things on the road. A cell phone.
Positions available: 10
A group of dedicated volunteers working hard to protect our nature reserves from introduced species that threaten the integrity of native ecosystems. The Invasive Species Team uses research-based techniques to manage the spread of invasives.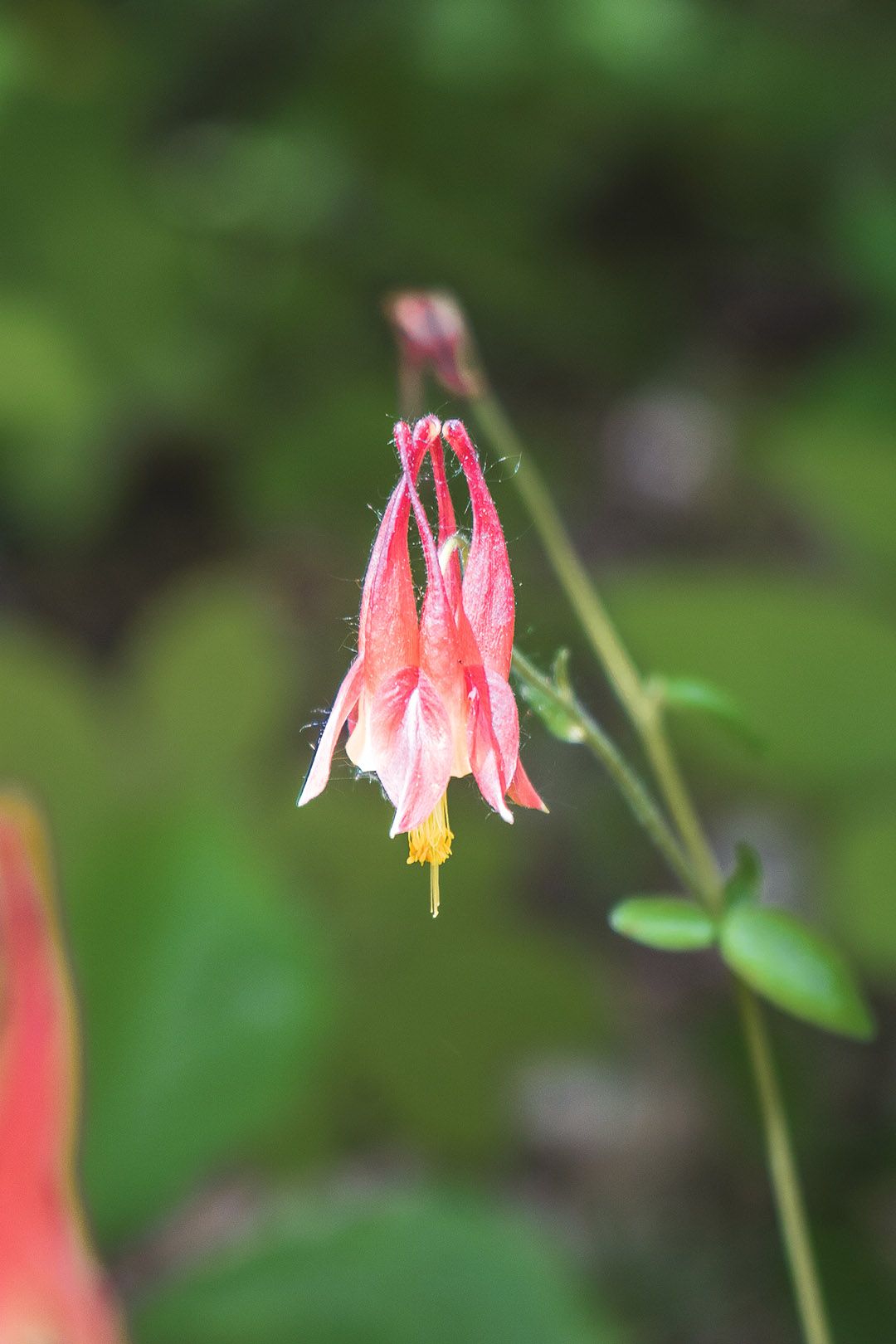 Wild Columbine. Cassie Pellerin.
Positions available: 1
We would like to create a Zooniverse project that will give our supporters the ability to help us go through our trail cam footage. We are looking for someone with the technical skills to create the project in Zooniverse.
Most of the project would be built using Zooniverse's user friendly/WYSIWYG web developer, though some parts will require Python coding. You can visit the Zooniverse website and have a look at how to build a project to see if you would be able to help us with this.
---
Email Madeleine Fournier at engage@couchconservacy.ca for inquiries.