Acres: 107
Status: Open with Trails. Closed annually March 20 - June 20.
Protected: December 22, 2016
Donors: Heather & Alec Adams
Landscape: Black River Wildlands
Alec and Heather Adams owned this property from 1973, to 2016, when they donated it to The Couchiching Conservancy. They renovated the cabin that came with the property and used it as a year-round retreat. They built the present-day trail heading north to Heather's Pond, incorporating courduroy log sections to ease the journey which are still visible and covered in moss. Recognizing the biodiversity and sensitivity of this land, the couple donated the property to the Conservancy in 2016.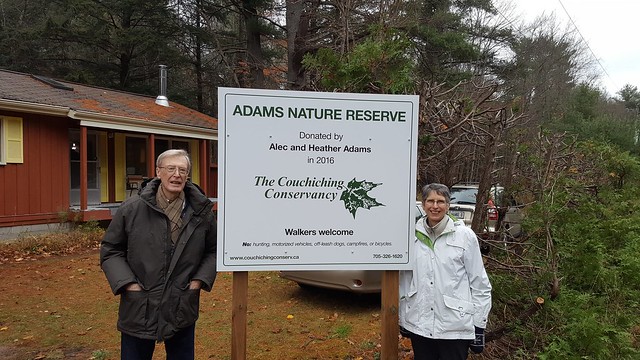 Landscape and Species:
Old-growth upland forest not logged in over a century.
Borders the Kahshe Barrens.
Many mature Maple, White Ash, Red Oak, White Pine, American Beech and Eastern Hemlock.
Deep moist clay soil and sand which is ideal for tall, straight, healthy trees.
Home to at least twelve Species-at-Risk, as well as beaver, moose, bear, coyote, fox, and deer.
Nesting area for Scarlet Tanagers, Black-throated Green Warblers, Broad-winged & Red-tailed Hawks, and several species of Woodpecker.
Indigo Buntings and Mourning Warblers nest along woodland edges.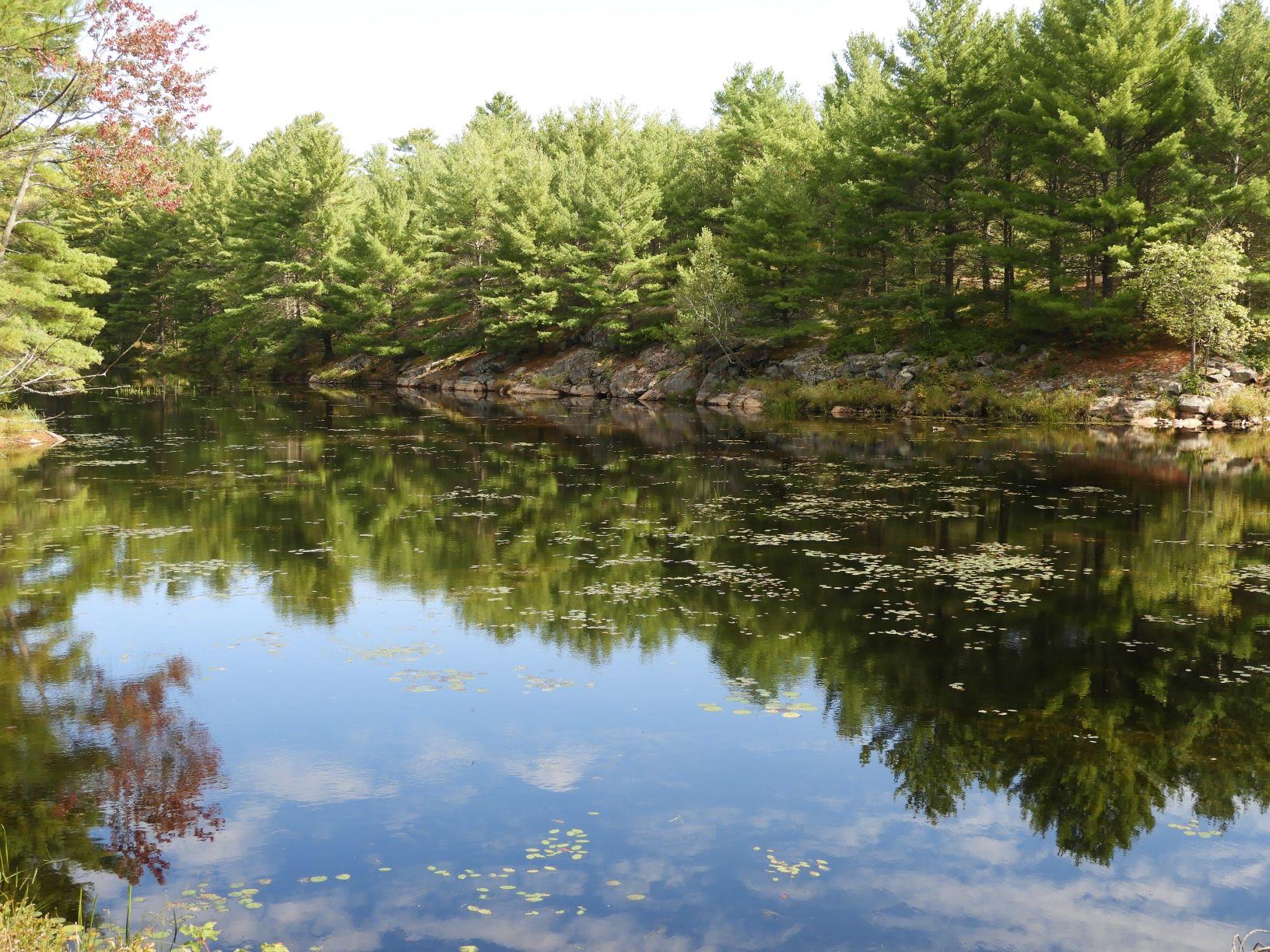 Visit this Nature Reserve:
This Reserve closes to the public each spring from March 20th to June 20th to provide space for ecologically sensitive species. The spring is a crucial time for breeding and by closing the reserve for the spring we give wildlife the space they need to ensure successive generations will continue to thrive.
Address: 1900 Cooper's Falls Road, Washago, Ontario. There is parking for approximately four cars beside and in front of the cabin in summer. In winter, park on the shoulder of the road in front of the driveway. Mind the traffic:
Cooper's Falls road is busy.
There is a well-marked 1.4 kilometre loop trail which begins behind the cabin. The trail crosses First Creek and skirts below an impressive granite rock wall, leading to two ponds. The trail returns through the upland, and there is a steep descent at the end which accounts for the rating of a moderately difficult hike. Use at your own risk, stay on the trail and keep your dog(s) on a leash at all times.