Acres: 32
Status: Open to the Public, no Trails
Protected: August 24th 2001
Donors: family of Ross E. Butler
Landscape: Matchedash Wildlands
Set back from the Severn River near Sparrow Lake, this 32 acre property was donated to the Conservancy by the family of Ross E. Butler in 2001. The protection of this land was a long held dream for Ross. This reserve offers scenic rolling landscape that is typical of the gneissic rocklands of the southern Canadian Shield, along with a boggy wetland.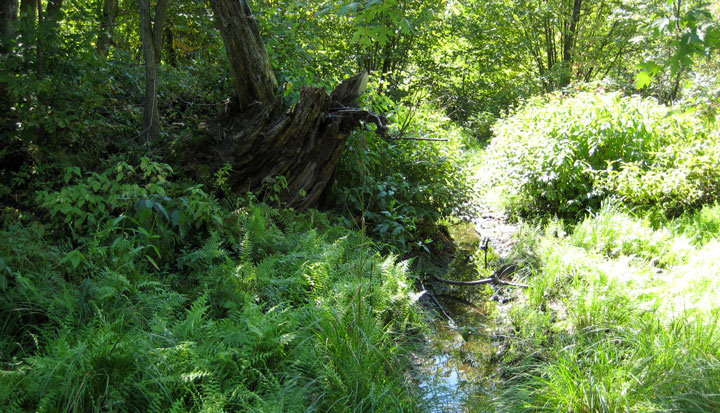 Landscape and Species:
Proximity to Crown Land provides connected habitats for native flora and fauna;
Treed areas of white pine and both red and white oaks, with areas of open bog;
Home to the rare and protected Massasauga rattlesnake;
Part of the Severn River corridor, internationally known for its rare plants including Atlantic Coastal Plains flora.
Best time to visit: early summer, but be prepared for bugs!
Location
From Orillia travel north on Hwy 11 to South Sparrow Lake Road; follow SSLR to Torpitt Road in the village of Port Stanton; follow Torpitt Road to the Orimat Road. Park here and hike in about 4 km along this private cottage road. You will pass by another Couchiching Conservancy property, the Roehl Reserve. Look for Conservancy signs.
This map indicates where you should park. From there you will need to hike 4km to Helen Butler Reserve.