A legacy gift is one of the most important gifts you could make. It roots your values and beliefs in a mission to protect nature and create a legacy that lasts for generations. Do you have a will? Are you thinking about what you will be leaving to your family and to a charity of your choice?
By making these decisions today, you ensure that your wishes are followed, and benefits are extended to both your family and your charity.
Did you know…
When you make a legacy gift to a charity, it helps your family reduce the estate taxes.
If someone other than a spouse receives your RRSP, more than a half of it could be paid out in taxes.
Life insurance has some benefits that you could utilize during your lifetime.
In this presentation you will hear the overview of the legacy giving principles, learn real life examples, and deal with common misconceptions.
At the end of the information session you will have the opportunity to ask questions. The floor will be open to everyone and there will be no pressure to make a gift.
This session will be recorded and posted on our YouTube channel.
Candice Jay and Vladimir Solokhine are volunteering their time and sharing their expertise with us.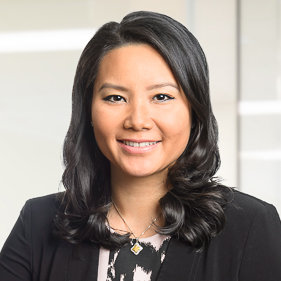 Candice has over 15 years of experience in the investment management industry and focuses on working with charitable foundations and high net worth families—including women, entrepreneurs and farming families—achieve their long-term financial goals. Strategic philanthropy is also an important part of Candice's practice and she is passionate in working with clients to identify values and areas where philanthropy can play a role.
She holds the Chartered Investment Manager (CIM) designation, is a Fellow of the Canadian Securities Institute (FCSI) and was awarded the Master Financial Advisor of Philanthropy (MFA-P) designation in 2020.
Candice understands the importance of giving back to her community, and she is a current board member of the University of Toronto Alumni Association and UHN Impact Collective of the Toronto General and Western Hospital Foundation. She is also a member of the Canadian Association of Gift Planners, leading engagement and mentorship for professional advisors in the GTA chapter. In her spare time, Candice enjoys practicing yoga, playing golf and tennis, and taking hikes with her family and golden retriever, Sadie.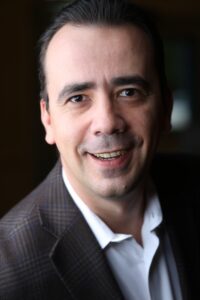 Vlad Solokhine is a Certified Financial Planner ® with over 15 years of experience in the financial services industry. He is currently a team member at the Lazar-Wealth Succession Strategies, a financial planning boutique in Markham, ON. Before starting his own financial planning practice in 2012 he had a privilege to work in a major Canadian bank, an insurance company, and a mutual funds company in advisory and senior management roles.
In his practice Vlad specializes in philanthropy-focused planning, helping people with disabilities, and people in career transition. He is the Chairman of the Board of High Notes Avante – the registered charity that inspires people touched by mental illness through artistic expression. Vlad is also a member of the professional advisor committee of the Canadian Association of Gift Planners.
Vlad lives in Markham and in his spare time enjoys family activities with his wife and three children.
Interesting fact – Vlad has a bachelor's degree in physics.