Ambassadors are a passionate group of dedicated volunteers who help spread awareness of The Couchiching Conservancy and the work we do. They attend community events with display booths, call supporters to invite them to events, deliver Passport to Nature booklets, and more!
As an ambassador, you have the ability to share your passion for a healthy environment with others, meet like-minded people who share the same vision, and help expand the land trust movement in your region. By working together, ambassadors help us build a community of supporters to drive change at a local level.
On this page you will find all the resources you need as an Ambassador. If you have any questions or there are other documents you would like us to include, please email Joelle at engage@couchconservancy.ca.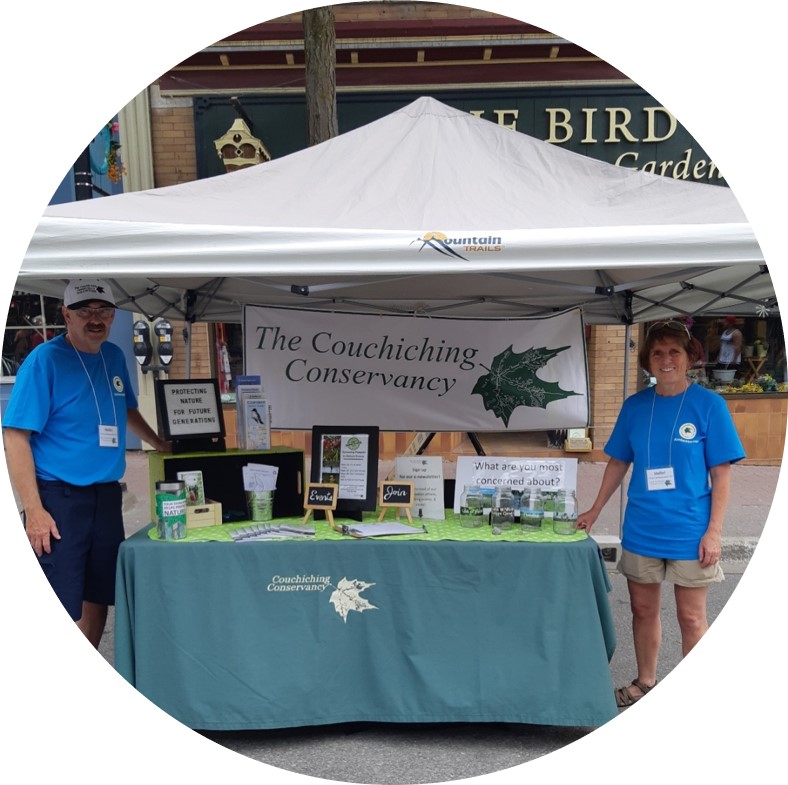 David and Jane volunteering at Downtown Orillia's Summer Block Party
---
---
Never doubt that a small group of thoughtful, committed citizens can change the world; indeed, it's the only thing that ever has.
---
---
Volunteering as an Ambassador During the Pandemic
Your safety and the safety of our community is very important to us. As a result, we are following all regulations as outlined by the Provincial Government. Due to the current restrictions, the Conservancy will not be attending public events until further notice.
Your role as an ambassador is critical to building a community of supporters by finding those individuals who love and care for nature. Even though you cannot attend public events, there are other ways you can share your love for land conservation. These jobs include:
Helping to host Passport to Nature webinars

Garbage clean ups at Nature Reserves

Phone calls to supporters

Sharing our events to other event calendars

Sharing our content on social media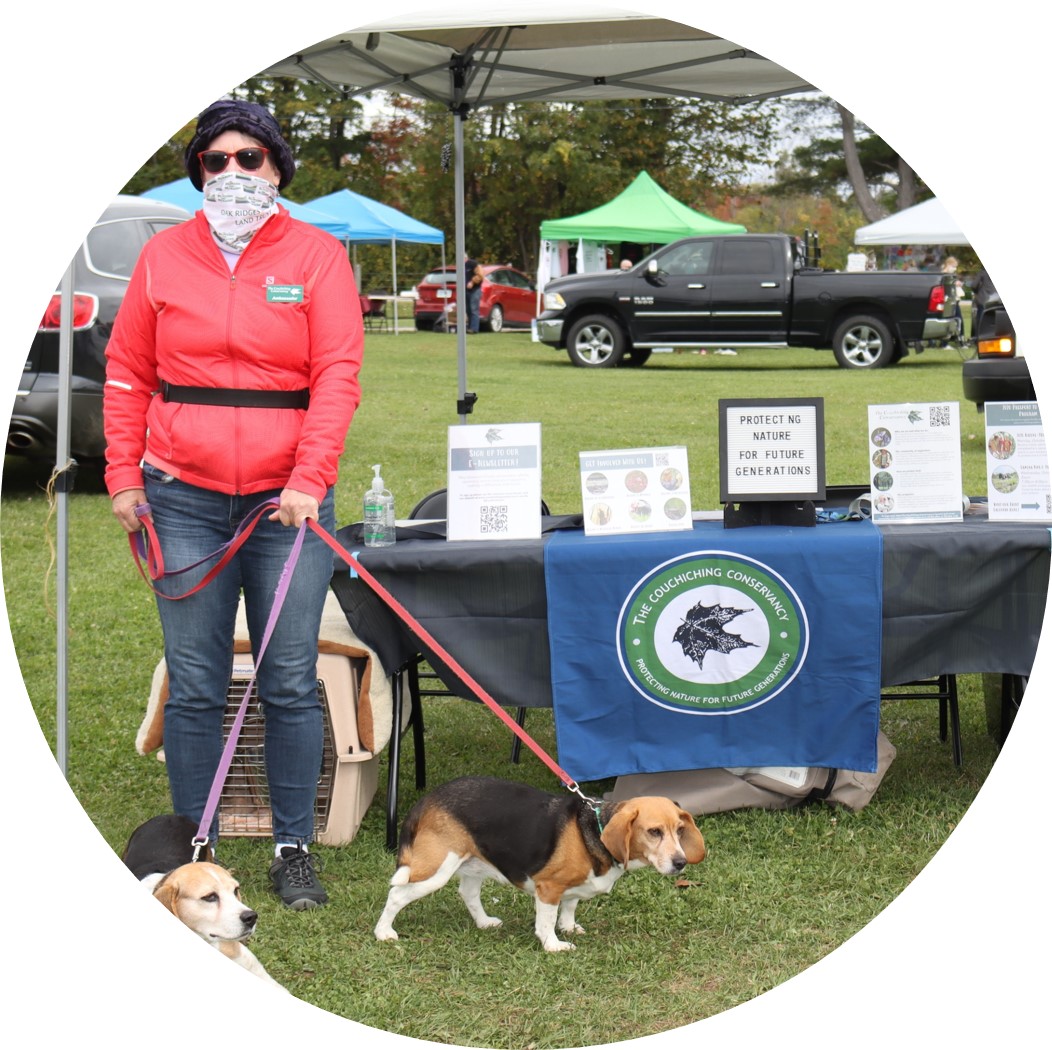 Carolyn volunteering at the Orillia Fairgrounds Farmer's Market.
---
---
---
Trail Ambassadors
Put on pause during 2021 Stay-at-home order
Trail Ambassadors are a team of volunteers or a volunteer who visit a Nature Reserve (with trails) once a month to pick up garbage, monitor the use of the trails, and engage trail users on who we are and how they can help protect local wilderness!
Nature Reserves where we need Trail Ambassadors:
Currently all the Trail Ambassador positions are full for spring of 2021. Once it is safe to engage trail users again, we will be recruiting more teams.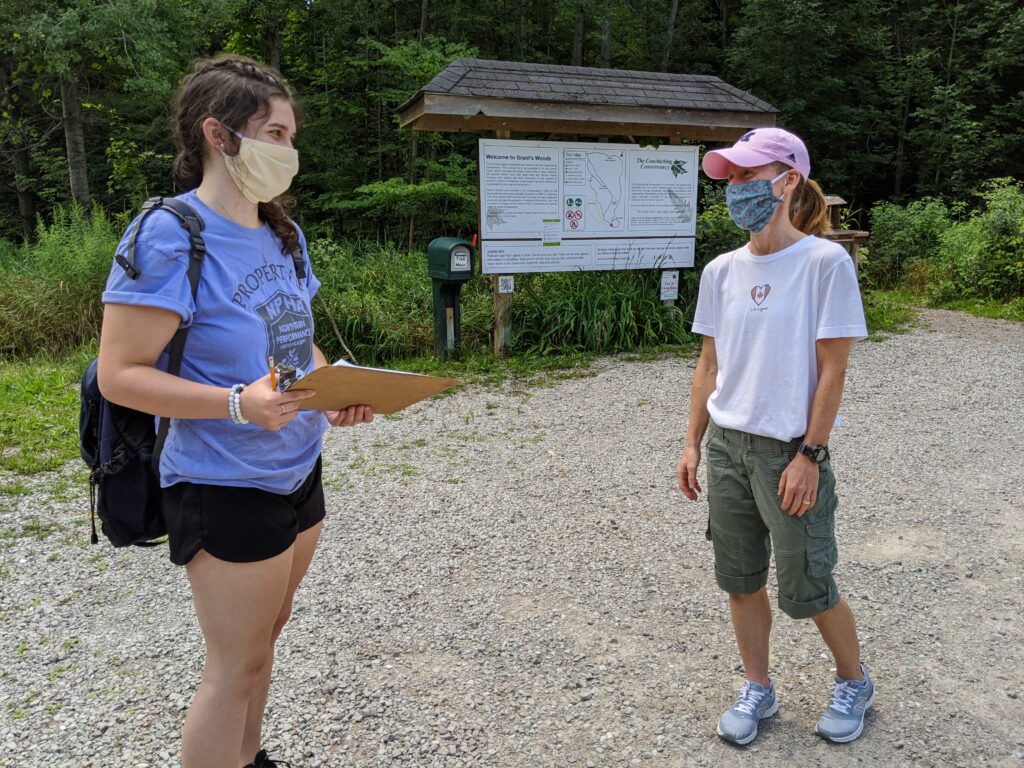 Zoe and Kristi engaging trail users at Grant's Woods Nature Reserve
To limit the amount of fossil fuels used and to stick close to home, we ask that you choose to monitor a Nature Reserve that is closest to you. Please click on the Nature Reserve name above to read where the property is located, its trail maps, and more.
If you are interested in being a Trail Ambassador, please email Joelle at engage@couchconservancy.ca.
---
---
How to Prepare for an Ambassador Job:
Check the online ambassador calendar

Check the online ambassador calendar to see what events/jobs are coming up and where you can help

Sign up

If you are interested in signing up to help at an event/job email Joelle at info@couchconservancy.ca

Materials

Make sure you have all the materials you need for the event/job including booth materials, reporting back sheet, etc.

Attend event

Share your love and passion for protecting nature with your community!

Return materials

Return the materials to the office and hand in your reporting back sheet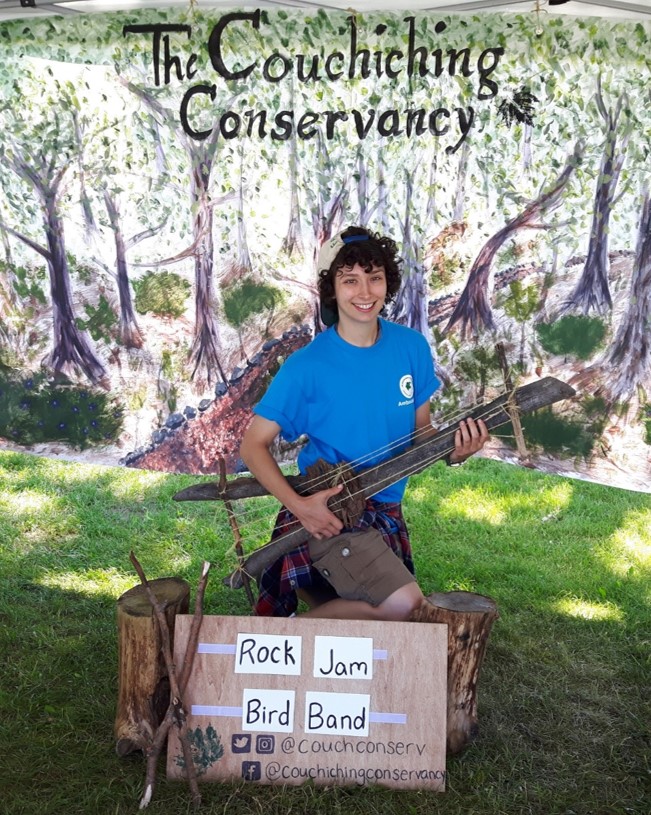 ---
---
---
General Ambassador Information
---
---
---
Campaigns You Should Know About:
---
---
---
Who to Contact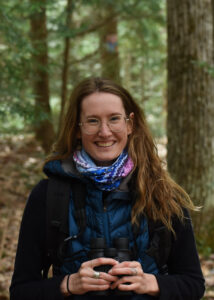 Joelle is the Engagement Organizer at The Couchiching Conservancy. Ask her questions related to event details, ambassador calendar, merchandise, signing up to volunteer at an event, engagement tools, and if you have feedback from events.
Email: engage@couchconservancy.ca
Office hours: 9:00am-5:00pm
Phone: 705-326-1620
---