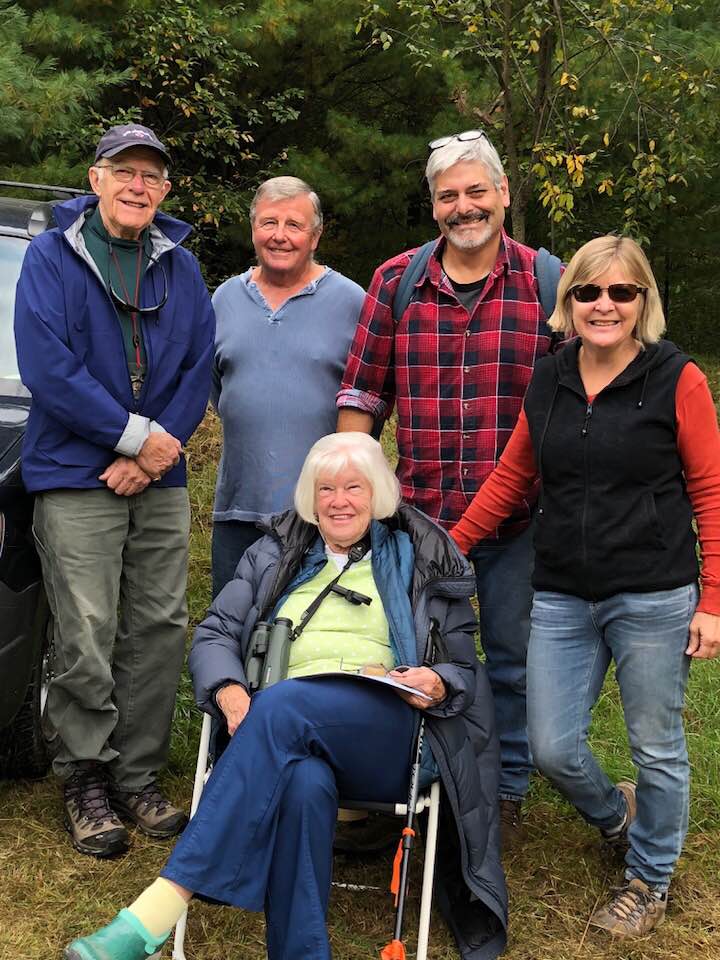 Left to right:  Peter Gill, Ron Taylor, Nancy Ironside, Mark Bisset, Charlene Taylor
In July of 2020, The Couchiching Conservancy celebrated another conservation success: Protection of 175 acres 14km east of Washago on the Black River Road.
The property was donated by Dr. Ron Taylor and Charlene Taylor.
"It has served as our refuge from the bricks, mortar and pavement of modern life. It has been a place to explore and introduce the next generation to the beauty and quietness of nature. A trip to the property always cleansed the mind from chaos as we found nature always the best antidote for the stress of busy professional lives", said Ron and Charlene.
Located between the Adams and Ron Reid Nature Reserves, the property borders QEII Wildlands Provincial Park. It is Anishinabewaki, Huron-Wendat, Mississauga and Haudenosaunee territory.
The project was undertaken with an 80% donation by the Taylors plus financial support from the Echo Foundation, McLean Foundation, Consecon Foundation, Ganawenim Meshkiki (Eastern Georgian Bay Initiative), Dr. Nancy Ironside and other valued donors.
Watch the unveiling of this Nature Reserve here: https://www.youtube.com/watch?v=E_r3w8fF6fY
Unique features:
Granite rockland mixed with Red Oak, White Pine and Sumac
Red Maple, Tamarack, & Spruce
Moose, Black bear, and White-tailed deer
Prime habitat for many Species-at-Risk
---
"Environmental protection became more central to our thinking and we wanted to consciously protect this property as green space and rescue it from future building development" -Ron and Charlene Taylor
Visit this Nature Reserve
---
This Nature Reserve is open to the public for walking and wildlife observation, but has no trails. Use at your own risk.
Location: 1.2 Kilometres from Cooper's Falls Road on the Black River Road.