Happy Holidays from the staff of The Couchiching Conservancy!
Header photo: Snowy Owl by Toby Rowland
Office Closure
The Grant's Woods office continues to be closed and staff will be on holidays from December 25th-January 1st.
If you are interested in making a donation, purchasing Holiday cards, or need to drop off volunteer monitoring forms, you can call the office at 705-326-1620 and a staff member can help you before the office closes.
Snowshoe at a Nature Reserve
It's almost that time of year when you have to swap your hiking boots for your snowshoes. So many of The Couchiching Conservancy's Nature Reserves are great for snowshoeing. Here are some of our supporters' favourite spots: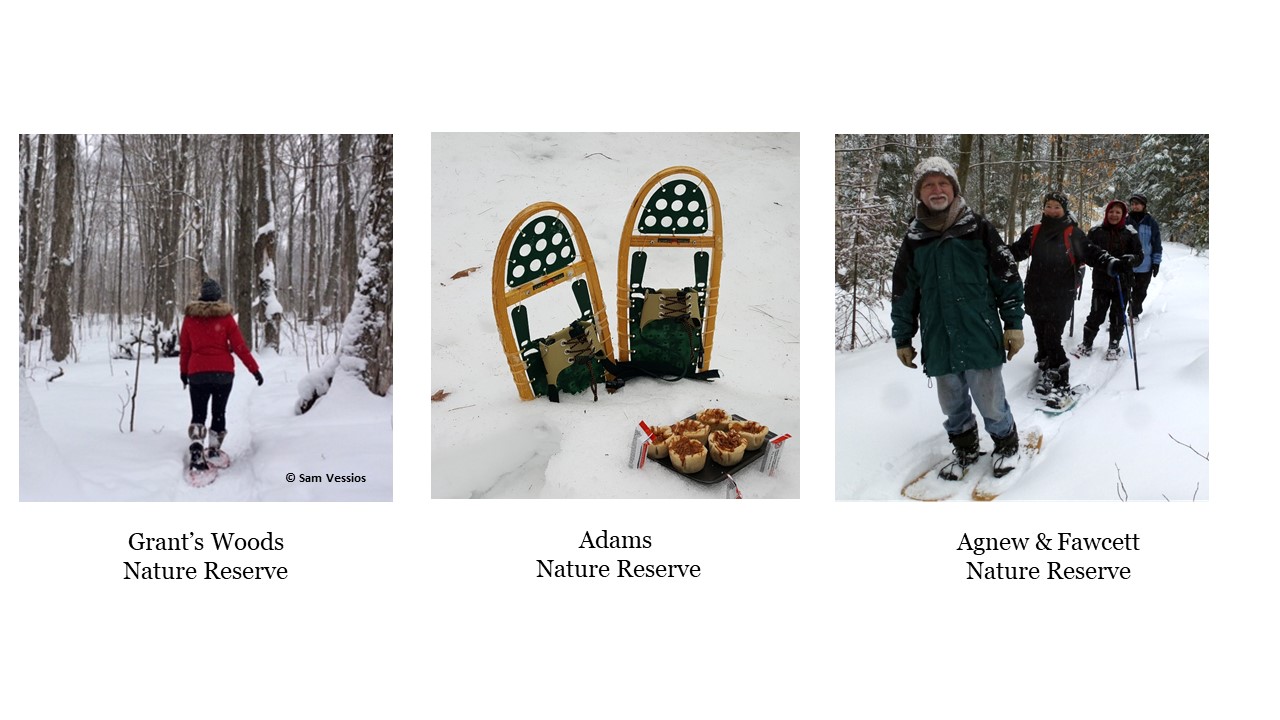 Click here for more information on the properties above and for their trail maps.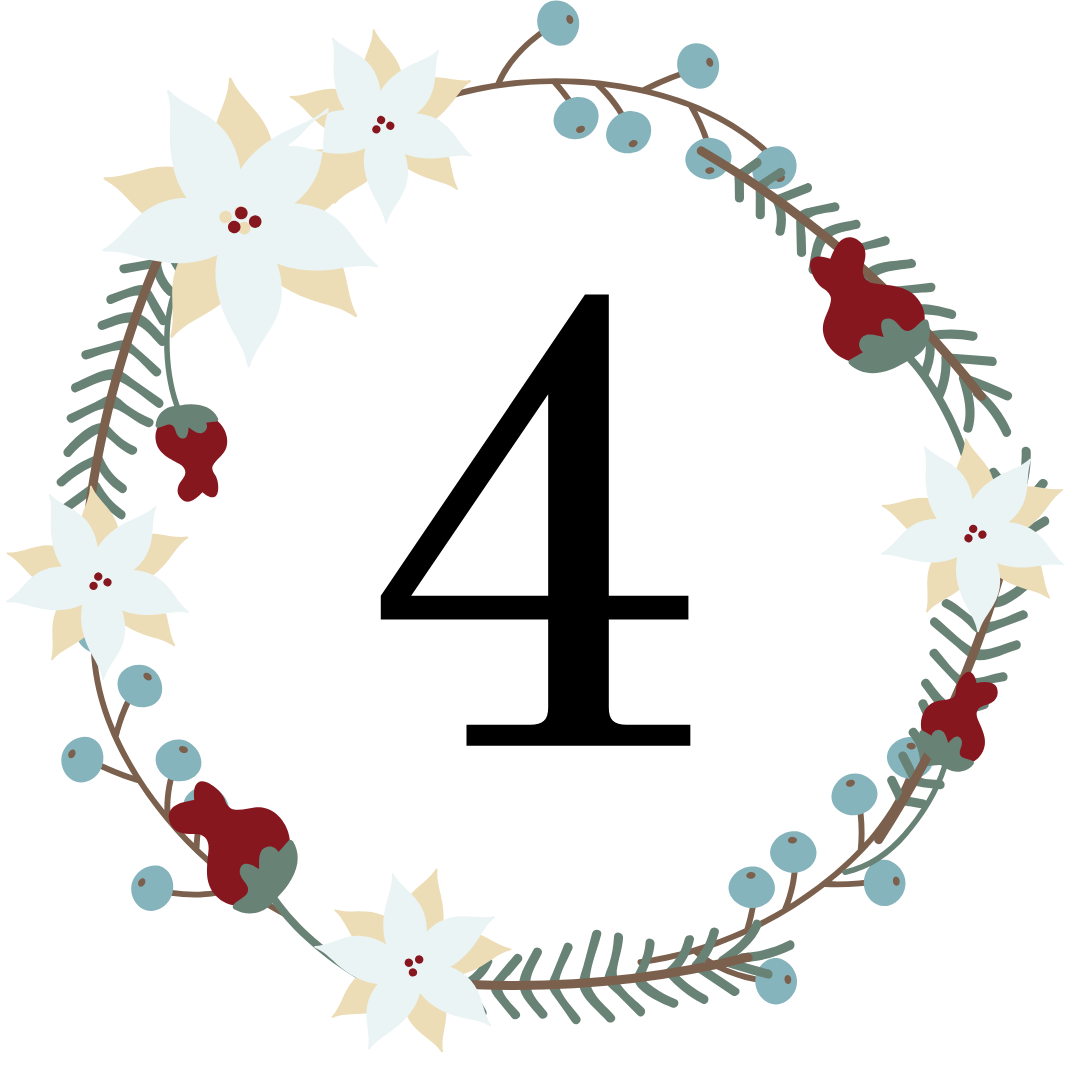 Protect an Acre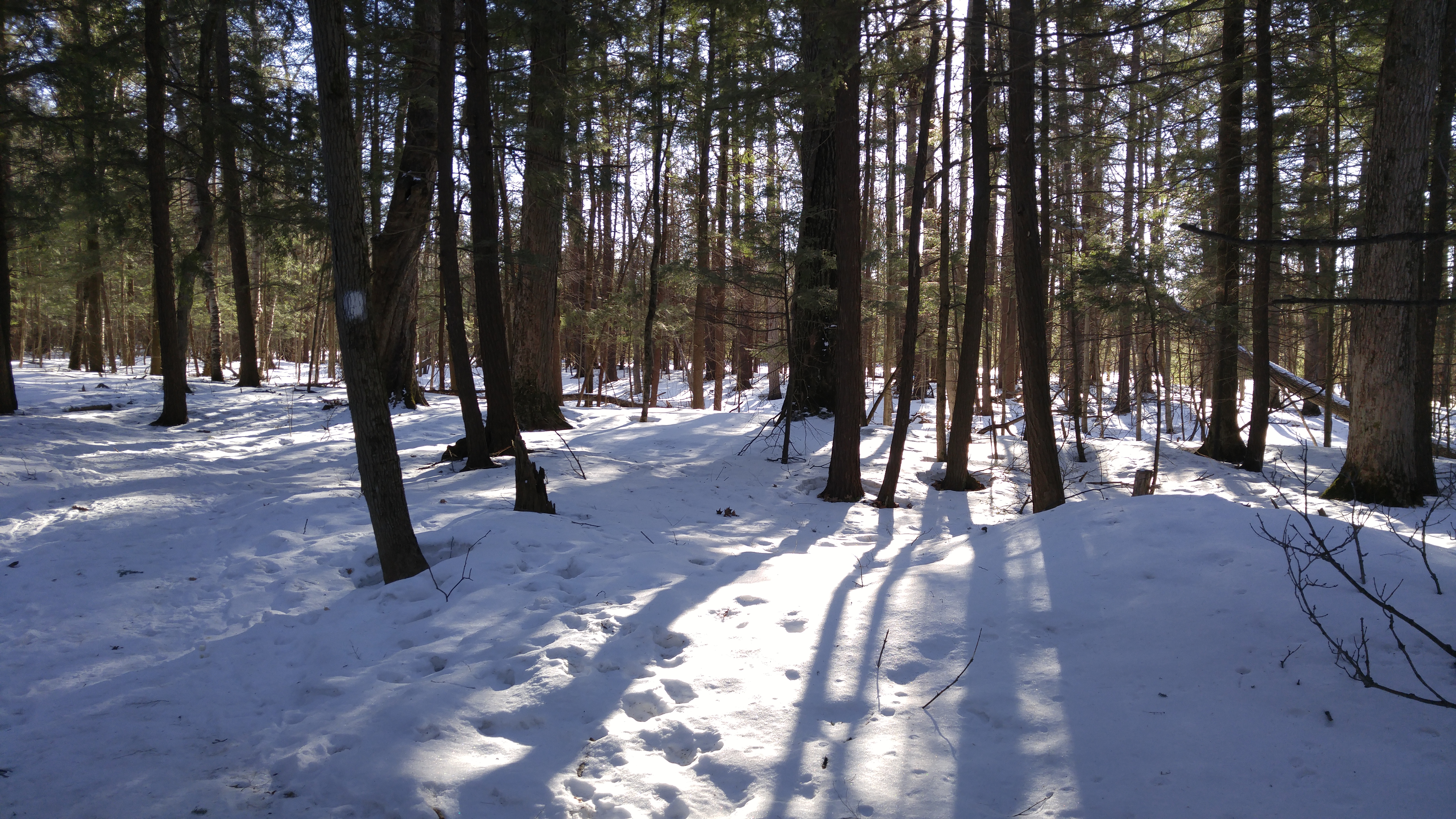 The best gift you can give someone this holiday season is something that has meaning and a connection to that individual. Protect an Acre is a great option, and for $25 you can give your fellow nature lover the gift of protecting some of their favourite places in the region. Read more about how you can Protect an Acre here.

Cozy up with a Staff Pick
Staff at The Couchiching Conservancy love to indulge in good books and podcasts on different topics related to nature. But, why keep these great finds to ourselves when we can share them with all of you! Here are a couple of great finds you can cozy up with this winter.
Books
American Wolf: A True Story of Survival and Obsession in the West by Nate Blakeslee
"Details the intricate & loving interrelationships that govern wolves in the wild. From the opening description of the Lamar Valley in Yellowstone National Park you'll be hooked. The best book I read in 2018, the audiobook was even better." – Recommended by Dorthea
. The Best Places to Bird in Ontario by Michael Burrell and Kenneth Burrell

It's no secret: Ontario's rich natural landscape and diverse wildlife provides some of the most exceptional birdwatching Canada has to offer, attracting thousands of bird-lovers each year.An insider's guide to the best birding in Ontario, featuring thirty highly recommended sites. Recommended by Tanya
. The Lord of the Rings by J. R. R. Tolkien
"LOTR is an epic that explores many themes, not least living in harmony with nature vs exploiting nature. An essential read."- Recommended by Courtney
. The Optimistic Environmentalist by David Boyd
Yes, the world faces substantial environmental challenges ? climate change, pollution, and extinction. But the surprisingly good news is that we have solutions to these problems. In the past 50 years, a remarkable number of environmental problems have been solved, while substantial progress is ongoing on others. The Optimistic Environmentalist chronicles these remarkable success stories. Recommended by Tanya.
. The Once and Future Great Lakes Country by John Reilly
"An easy to read and comprehensive look at the ecological and societal development of our area. Starts from when the last glacier melted and ends with our plight with invasive species. Uses Jesuit Relations and Champlain's notes as base lines. A must-read for ANYONE interested in our history and/or land management."- Recommended by Dave
. On Fire by Naomi Klein
"Naomi Klein's On Fire is a powerful read that explains the climate crisis in incredible detail as she focuses on where we went gone wrong and how we can move forward. Dorthea recommended this book to me. I'm only half way through and I'm in love! "- Recommended by Joelle
. A Sand County Almanac by Aldo Leopold
"Yeah, this is old… but still has relevant land management ethics. A classic that newbies overlook."– Recommended by Dave
Click here to find these books at the Orillia Public Library.
Podcasts
In Defense of Plants by Matt Candeias
Episode 232: The Plight of the Butternut
"Recommended to me by Phil Careless from Ontario Parks, this podcast works to cure 'plant blindness' and introduce some serious botany to the public. If you love plants give it a try." – Recommended by Courtney
Click here to listen to this podcast.
. Talking Tastebuds by Venetia Falconer
Season 4 & 5
"In each episode, Venetia interviews an individual who has a love for food and the environment. She discusses topics such as zero waste, fast fashion, eco-anxiety, health and wellness, veganism and more. One of my favourite podcasts."– Recommended by Joelle
Listen to this podcast here.
. The Field Guides by Steve and Bill
Episodes 28, 37, 39, & 40
"Recorded outside on Bill and Steve's field trips. This is a fun and easy listen and you'll always learn something"– Recommended by Dorthea.
Find the podcast here.