How many species can you count in 24 hours?
100% of funds raised supports efforts to protect nature on the Carden Alvar
Count from home or in Carden - all ages - form a team - raise money to protect nature!
Register!
Nature needs you! Last year almost 90 people took part in the event and they raised a whopping $33K for alvar conservation!
To register, email Tanya Clark with your team name, team members, category (competitive or recreational) and where you will be counting from.
Fundraise!
Every dollar raised matters. Funds raised helps us care for this landscape, empowers us to work towards protecting more Alvar and more.
There is no minimum for fundraising - $250 helps the Conservancy protect 10 acres for a year.
Count!
On May 27 - 28, count as many species as you can & share your journey with us while spreading awareness of the critical need to protect nature.
Join in for the re-cap in June for full results and to share your stories.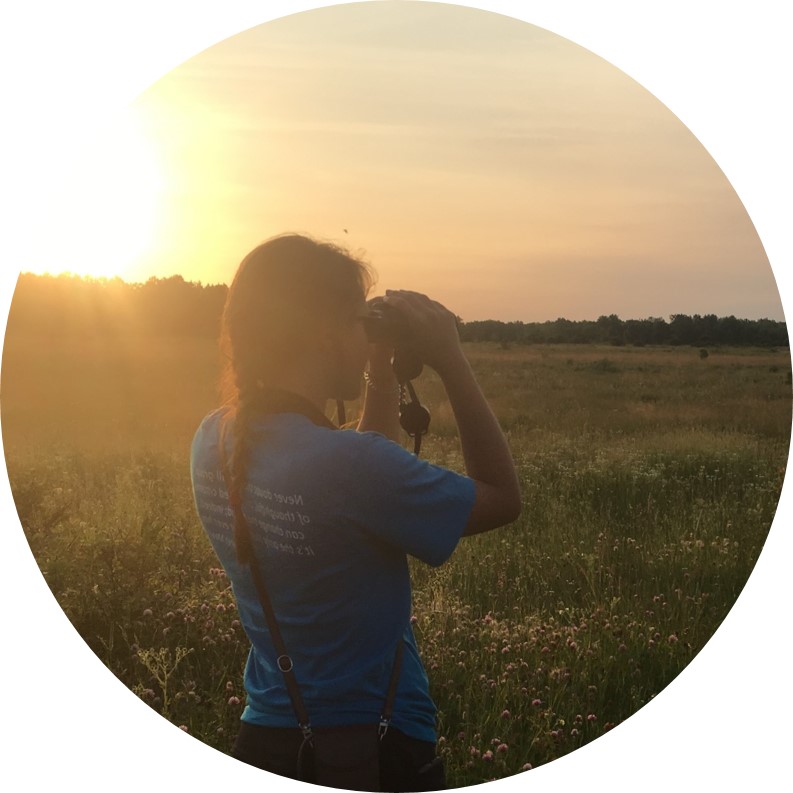 What is an Alvar?
In an area east of Orillia and northwest of Lindsay, a flat limestone landscape called the Carden Plain harbours rare habitats known as alvars. Alvars occur only on limestone bedrock with little or no soil, where spring floods and summer droughts create harsh conditions. Many of the wildflowers, native grasses and invertebrate species found on alvars normally occur in the western provinces, and many are rare. These habitats are globally imperiled, occurring only in the south of Sweden and scattered around the Great Lakes Basin. Carden Township's alvars are thought to be among the richest in the province, with a great diversity of alvar species.
Celebrity Birder
Julia Zarankin, author of Field Notes from an Unintentional Birder
Julia is a writer, lecturer and birder in Toronto. Her first book, Field Notes from an Unintentional Birder, a Canadian bestseller, is published by Douglas & McIntyre. When she's not writing (or visiting sewage lagoons in search of elusive waterfowl), she give lectures to lifelong learners in and around Toronto.
Thank you Julia for joining us and helping protect the Alvar!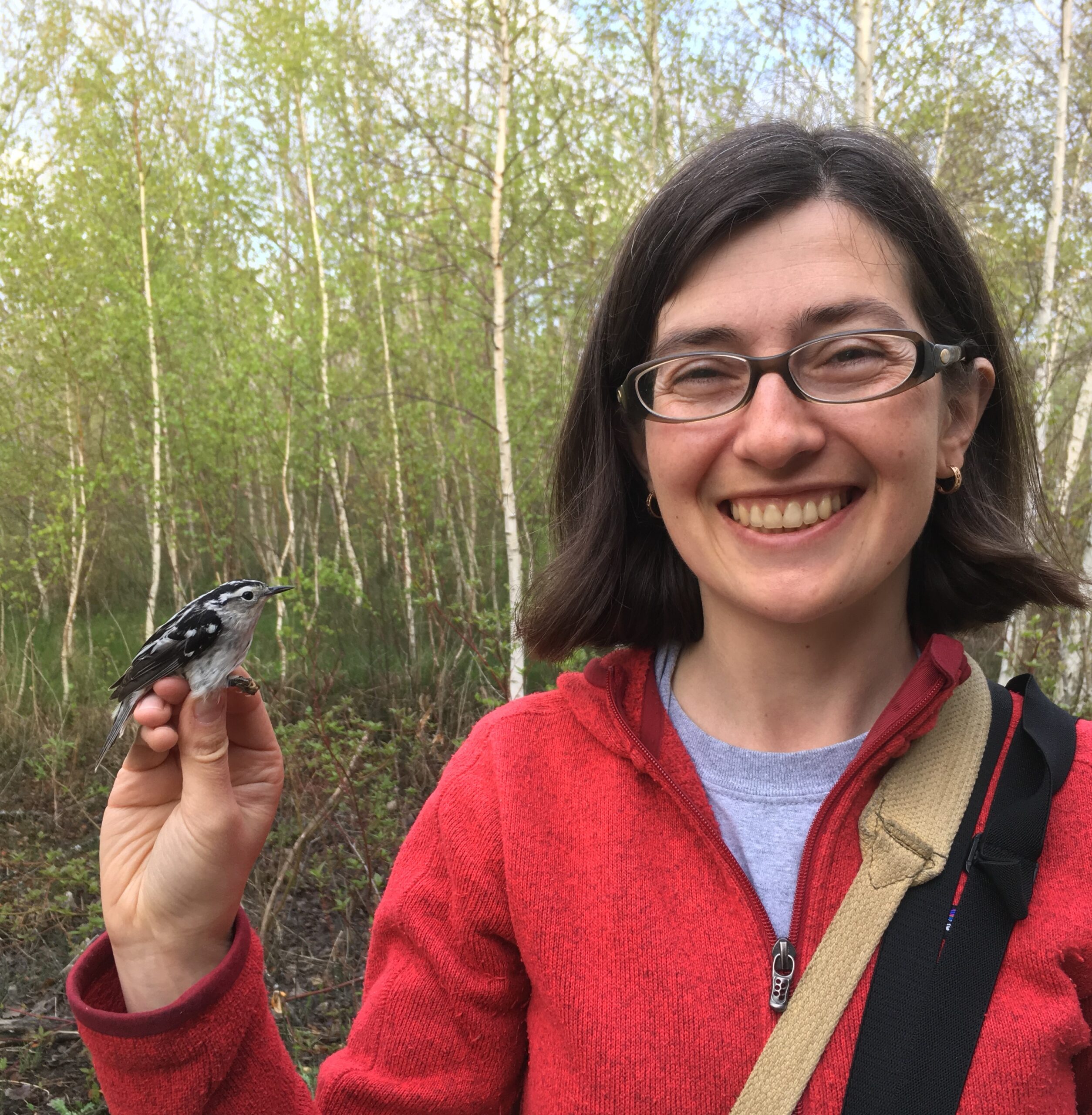 RESOURCES FOR PARTICIPANTS
Rules and Studying:
---
Friday, May 27 at 6:00pm to Saturday, May 28 at 6:00pm.
You choose your schedule! Want to search for species at 1am? Do it - we support that decision. Want to sleep longer? That's cool too.
Use the Carden Checklist, available in an Excel file here. We recommend printing the list off for the event and then moving your list to Excel afterwards. Please count everything you see and hear – birds, mammals, reptiles, amphibians, odes, leps. We are counting presence, not individuals.
Come out to the Carden Alvar OR stay in your own backyard / neighbourhood (stay within a 8 km radius).
Form a team or go it alone. You do not need to be an expert, but should connect with others to confirm species if you aren't confident.
Raising funds to protect the alvar is still an important part of this event! This event raises critical funds to help make conservation efforts in Carden possible.
Form a team or go it alone. You do not need to be an expert, but should connect with others to confirm species if you aren't confident.
If in Carden, join the in person recap on May 28. If at home, compile your lists by May 29 and send the Excel file to Ron Reid for the June Zoom recap (details sent to participants).
2022 Teams & Participants
Please email tanya@couchconservancy.ca to register!
Acres of Alvar protected by The Couchiching Conservancy and partners like Nature Conservancy of Canada and Ontario Parks
The Ravin' Ravens
Carden Circle
Ron Reid
Janet Grand
Ginny Moore
Dale Leadbeater
The Pink Flamingos
Carden Circle & Orillia area
Tanya Clark
Meagan Coughlin
Phil Careless
David Giannunzio
Julia Zarankin (our celebrity!)
---
The Fantastic Fledglings
TBD location
Simon Francis
Melissa Bulgutch
Reid Bulgutch-Rosenblum
Team Whooo's Watching You
Carden Alvar
Courtney Baker
Stevie Baker
Sophie Barnes
Stella Minges
Gilda Minges
Rhett Mawdsley
Ellie Mawdsley
The Loon Rangers
Carden Alvar
Glen Hodgson
Mark Stevenson
Jeramie Jenkins
Jonathan Ball
Let's Wing It!
Carden Alvar
Kyra Howes
Sarah Hodgkiss
Cameron Curran
Mike Francis
Bruce & Spruce Moose
TBD
1. Kristyn Ferguson
2. Julie Scott
3. Ali Giroux
4. Rick Simpson
Pedalling & Paddling for Nature
Alvar & At Home
Dorthea Hangaard
Aiesha Aggarwal
Mark Bisset
Brandon Guoth
Red capped Chickadees
Alvar
Kelly Gibson
Mandy Gibson
Alexander Grout
the grand grackles
At Home
1. Jane Ball
2. Gord Ball
3. Jamie Ross
4. Anne Ross
Coucou-KaChings
At Home & On the Alvar
1. Kathy Callahan
2. Philip Hamilton
3. Jean Humphries
4. Nath Rockhill
5. Adam Thomson
Coucou-KaChings
At Home & On the Alvar
1. Kathy Callahan
2. Philip Hamilton
3. Jean Humphries
4. Nath Rockhill
5. Adam Thomson
Competitive: The Cool Catbirds with 182 points
Chase Moser, Patrick Jackson, Geordie Ray, Matthew Fells & Stewart Blackwell
135 birds, 11 mammals, 3 reptiles, 6 amphibians, 12 odes & 15 leps
Best- Mourning Warbler and the 2 hour early morning time being out
Miss - Northern Cardinal
Recreational: The Pink Flamingos with 147 points
Tanya Clark, Meagan Coughlin, Philip Careless, Joelle Burnie, David Giannunzio plus family
119 birds, 9 mammals, 4 reptiles, 5 frogs, 5 odes & 5 leps
Best - Eastern Wood Peewee
Miss – Rose Breasted Grosbeak, Rough Winged Swallow, Sandpiper
Top Team Fundraisers: The Ravin' Ravens, who raised over $8,000!
Top Fundraiser: Tanya Clark, who raised over $2,500!
Teeter-Ass Trophy - the grandgrackles