Acres: 228
Status: Open to the Public, with Trails
Protected: June 20, 2008
Made possible by: The City of Orillia
Landscape: Bass Lake West
The City of Orillia worked on conservation easement with The Couchiching Conservancy in 2007. Encompassing 228 acres, Scout Valley is located just west of Orillia along Old Barrie Road. A trail system that winds through the park's natural landscape of forest and streams makes it a popular destination for passive recreation.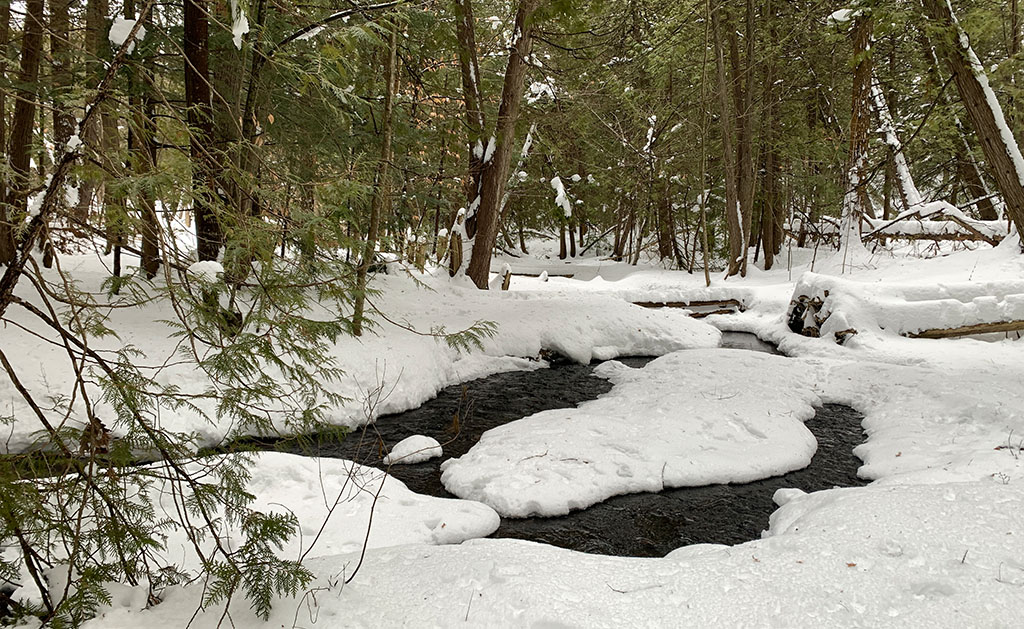 Landscape and Species:
A variety of habitats including several areas of mature hardwoods (beech, hard maple), cedar and hemlock stands;
Creek flowing into Lake Simcoe;
Important as habitat for a variety of animals including interior forest songbirds.
Best time to visit: year round.
Location: Scout Valley is located just west of Hwy 11 and south of Old Barrie Road, East on the western edge of Orillia. There is a parking lot off of Old Barrie Road and a second lot on the 15th Line North.
History:
Scout Valley was once the location of two gristmills in the mid-1800s and then in the 1930s and 40s was used as a hiking and camping site for local Boy Scout groups.