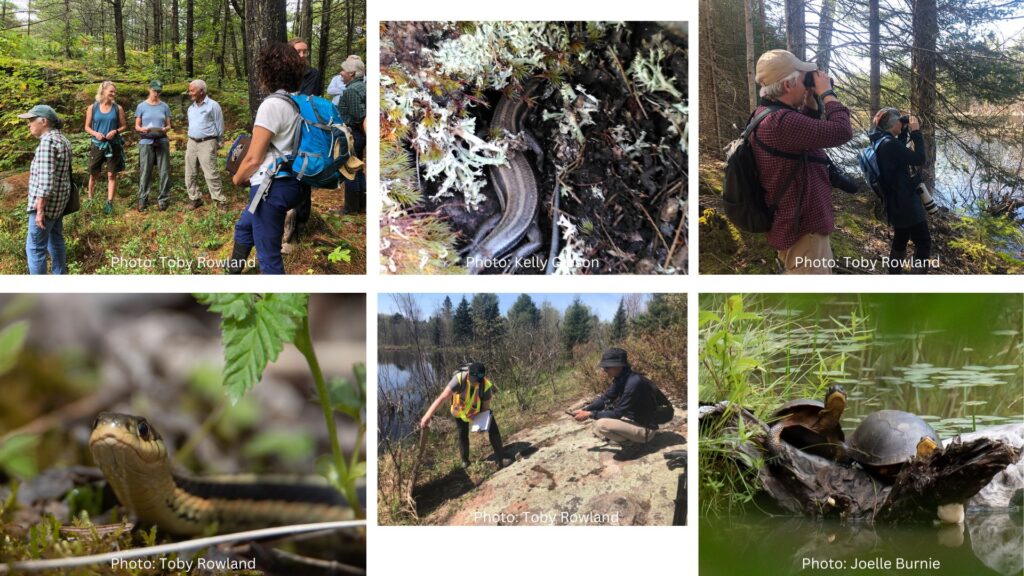 The Youssef-Warren Foundation is a Canadian family foundation that has benefitted conservation, arts, and healthcare organizations worldwide since 1997. They took a chance on our fledgling Community Science Program in 2017, and became annual supporters. As the foundation closes this year, we wish to send our heartfelt thanks for both their past support, and the generous legacy donation they are graciously providing to carry us through the next five years.
Over the past six years, funds from Youssef-Warren allowed us to attract additional foundations & grow Community Science into a flagship program. Today our Community Science program has eight distinct monitoring activities and over 250 volunteers who have helped manage our nature reserves at a level we never imagined possible.   
Through Community Science, volunteers have helped monitor and report well over 4,000 species at risk observations since 2017, raising our awareness of species richness and influencing management decisions on conserved lands. In short, we're a much better organization today than we were in 2017, thanks to Youssef-Warren. 

---