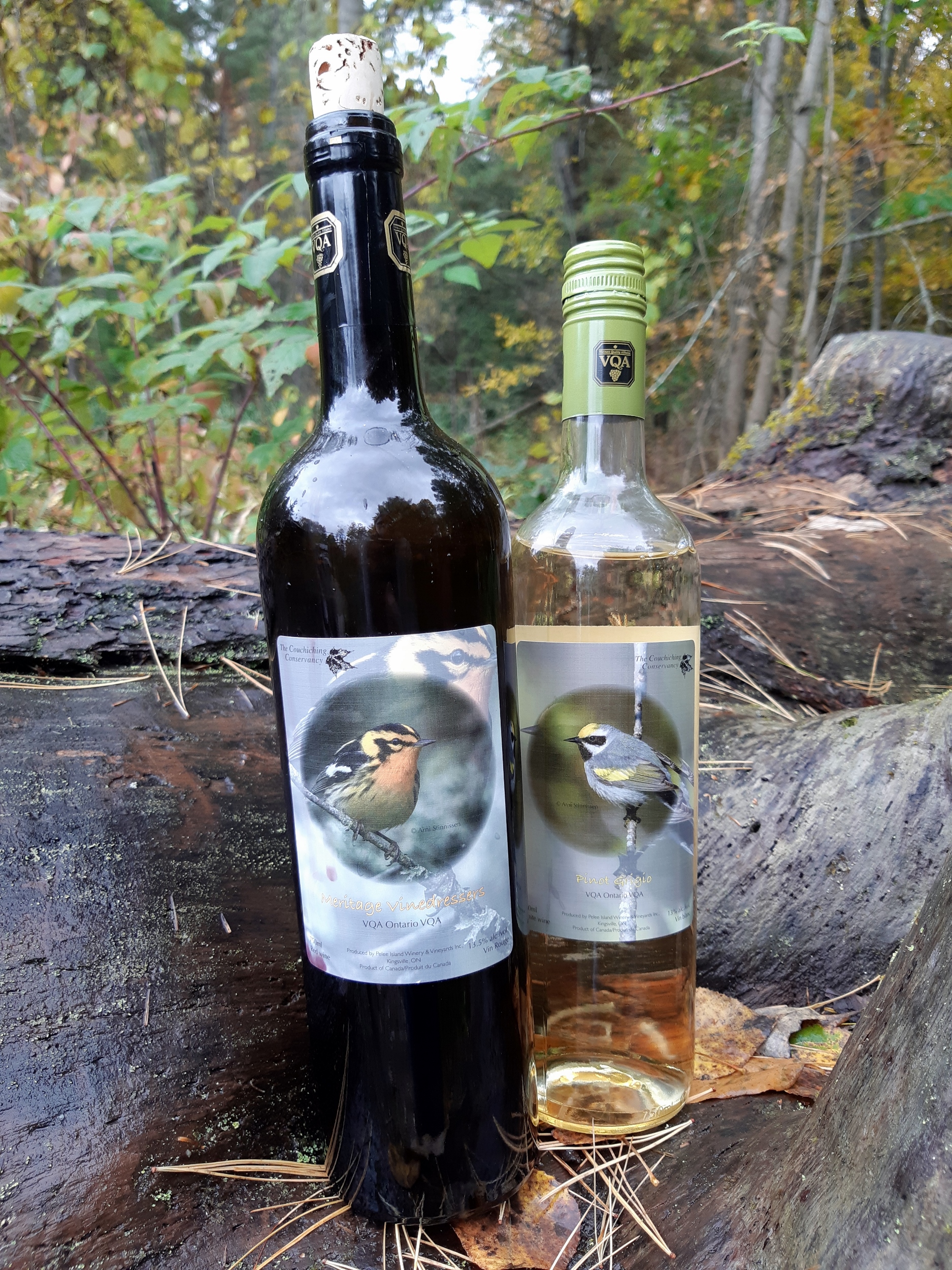 Thank you Wine Club members!
Thank you to all of our members who made our spring order a success!
Enjoy your sipping this season - see you in the fall.
Cheers!
-Courtney Baker, Administrative Assistant
How would you like to enjoy the fruit of the vine while helping to support conservation in your area? The Conservancy is pleased to make available fine vintages from Pelee Island Winery. There's a wine to suit all tastes including chardonnay, sauvignon blanc, merlot, and pinot noir to name a few. All are VQA, helping to support the Ontario agricultural community.
For a few years now we have run a wine club of folks who like to receive the order forms on a regular basis. Orders are placed twice a year, once in spring and once in late autumn.
You can mix and match your order, and prices are the same as wine purchased through the LCBO. Orders are to be picked up at the Grant's Woods Conservation Centre; no home delivery available but we do have a volunteer here to help you load your vehicle.
Since we started the club, over 80 people have signed up and every purchase helps raise funds for the Conservancy! And over the past 10 years we have raised over $20,000 for conservation! We would like to thank Pelee Island Winery for participating in our Corporate Partnership Program.
If you want to know more about the wines on offer you can wet your appetite with these tasting notes provided by Pelee.
Ready to join?
If you would like to be included in the Conservancy Wine Club please call 705-326-1620 or contact our Administrative Assistant, Courtney Baker: Courtney@couchconservancy.ca