In alignment with the province and guidelines to keep our communities safe and healthy, we would like to share some key information and reminders. As we all know, guidelines change in response to the status of the pandemic, and we will adapt to changing circumstances as needed. Please check this page for updates.
Ontario COVID information information: https://covid-19.ontario.ca/index.html
Simcoe Muskoka Health Unit: https://www.simcoemuskokahealth.org/Topics/COVID-19
(UPDATED NOVEMBER 2 2021)
The office remains closed to the public, but staff are working in the office more consistently and are able to assist by email, phone, or in person by ringing the front door bell. We are now hosting some volunteers in the office, as long as they are vaccinated and wear a mask. Through the pandemic, we have been using the Boardroom as extra office space, but with the vaccination rates and case numbers being what they are, we decided to transition it back into a meeting space. We can host a maximum of 12 volunteers in the Boardroom (again, vaccinated and masked). We are not currently taking bookings from community groups.
For year end giving and holiday gifts, people can ring the doorbell for assistance. Staff can help from the door, or if the person shows their proof of vaccination, they may enter the office with a mask on. Visit our Donate Page or contact Tanya Clark (tanya@couchconservancy.ca) for more info.
We also appreciate it when people remove their outdoor shoes if they enter the office. It really saves the floors and the amount of cleaning time!
(UPDATED JUNE 29 2021)
The office remains closed to the public, but staff are working in the office more consistently and are able to assist by email, phone, or in person by ringing the front door bell. See the Contact Us page here.
(UPDATED APRIL 21 2021)
Here we are again: in the midst of another Covid-19 wave, navigating government regulations and the guidance of health officials.
This doesn't get easier with practice.
Conservancy staff have made a number of decisions in light of the current lock-down. After surveying the relevant documents, we have determined a course for the next few weeks that closely resembles our position during the second wave. Staff are still working from home and the Grant's Woods office is closed.
Nature reserves with public access will remain open. These Reserves are protected by the community, for the community. It is our collective responsibility to care for them.
The decision to remain open is driven by the vital role natural settings are playing for those coping with the stresses of the pandemic, combined with the continued advice of healthcare leaders who tell us there is minimal risk to outdoor activities, provided social distancing precautions are taken and gatherings are avoided.
We ask that you only use the reserves close to your home and carefully consider the current strain on our hospitals in every decision you make.
Full details about the stay-at-home order can be found here: COVID-19 public health measures and advice | COVID-19 (coronavirus) in Ontario
To keep our nature reserves open, it is important that we monitor and maintain them. To that end we are continuing to operate our volunteer programs on a reduced basis. Staff and volunteers will continue to maintain a presence on our reserves, limiting numbers and implementing strict safety protocols. Special instructions are being provided to volunteers, stressing that while this work matters, their health, safety and well-being matter more. If at any time volunteers feel uncomfortable with a task, we are urging them to decline the request. If you decide to visit a Nature Reserve, please help by packing out any garbage, picking up after others if safe to do so and notifying us of any issues.
Our acquisition efforts will also continue, with three projects currently in the works and others in the offing, supported by our Corridors Campaign.
Unfortunately some citizen science training programs are being cancelled or postponed, and we ask that you keep an eye on our website and email for updates as the situation continues to be fluid. We hope to advance and improve this critical program when the third wave passes as we originally planned for this year.
Because many of our programs have been pandemic-proofed over the last year, we expect to be able to continue with them. Passport to Nature programming will continue, and we still anticipate holding our annual Carden Challenge fundraising marathon.
Our work is about the future, so by our nature we spend a lot of time looking forward. We'll keep our eyes set there over the coming weeks to see this wonderful enterprise through.
Stay safe.
Mark Bisset,
Executive Director
(UPDATED APRIL 8 2021)
The office remains closed to the public and staff are working from home. We are all available by email – Contact Us here.
From the government guidelines and stay at home order, the priority is to stay safe and stay home. If you go to a Reserve, stick to the ones near your residence. We are encouraging this because any accidents in the field or on the roads would put further pressure on our health care system.
The Nature Reserves remain OPEN – there are a number of Reserves that have trails and footpaths. As the Reserves provide our community with a place to exercise, and help with their physical, mental and emotional health, we will do our best to keep them open. Connecting with nature is always important to our health and it has been especially important during the pandemic. In order to keep Reserves open, we need to continue to monitor them. Volunteers play a key role in making this possible, as do the people who visit these places. The impact you have on the land impacts us all.
We are noticing an influx of trail users at Grant's Woods Nature Reserve and some of the other Nature Reserves. We are thrilled that people love exploring the Reserves and it's important to remember that these are wild places. The Nature Reserves are protected areas first and recreational trails second. This means we must limit our disturbance on the trails to respect the habitats and species that live there. There are 16 Reserves with marked trails, plus other natural places throughout our region. Learn about the Reserves and download maps here.
We have the following reminders if you visit a Nature Reserve:
Come back at another time if the parking area or roadside parking is at capacity
Wear a mask
Keep a distance from others outside of your house
Step off the trail to allow others to pass safely at a distance
Keep your dog(s) on a leash*
Educate yourself to manage the personal risks associated with wild spaces
Pack out all garbage
Stay on designated paths as much as possible
Use the Nature Reserves at your own risk and be prepared for the conditions
Help protect these wild places by becoming a member or donating
As a private charity, we are grateful for our members, volunteers and supporters who make it possible to protect thousands of acres of wilderness. Let's work together to keep the Nature Reserves as wild as we found them.
Work continues to protect nature for future generations through land stewardship, building corridors of protected wilderness, citizen science monitoring and other activities. We thank our supporters who are committed to this work.
We will get through this together.
*Note: With increased trail use, there have been complaints of unleashed dogs knocking over small children on the trail and frightening families. Please consider others and keep your dogs on-leash on Conservancy Reserves so that all visitors can enjoy the experience. You may know your dog is friendly, but others don't. At the same time, all visitors to Conservancy Reserves must understand that there are risks inherent to venturing into wild spaces, including but not limited to treacherous footing, falling trees and encounters with bears, coyotes and wolves. Plan accordingly. Keep your children and pets close and remain alert.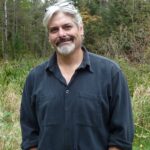 ~ Mark Bisset, Executive Director of The Couchiching Conservancy