I have always lived around trees.  In the mountains of Colorado and Southern British Columbia they were something I took for granted.  Now living here in the beautiful forests of deciduous hardwoods, I find myself appreciating them in a new way.  Recently I took a drive through Craighurst and visited the Art Trees there.  The creative and unique ways that artists have interpreted and created these trees made me really think about all that trees do for us.  Being a volunteer with the Couchiching Conservancy, this also made me reflect on the vital work the Conservancy does in protecting these incredible natural resources.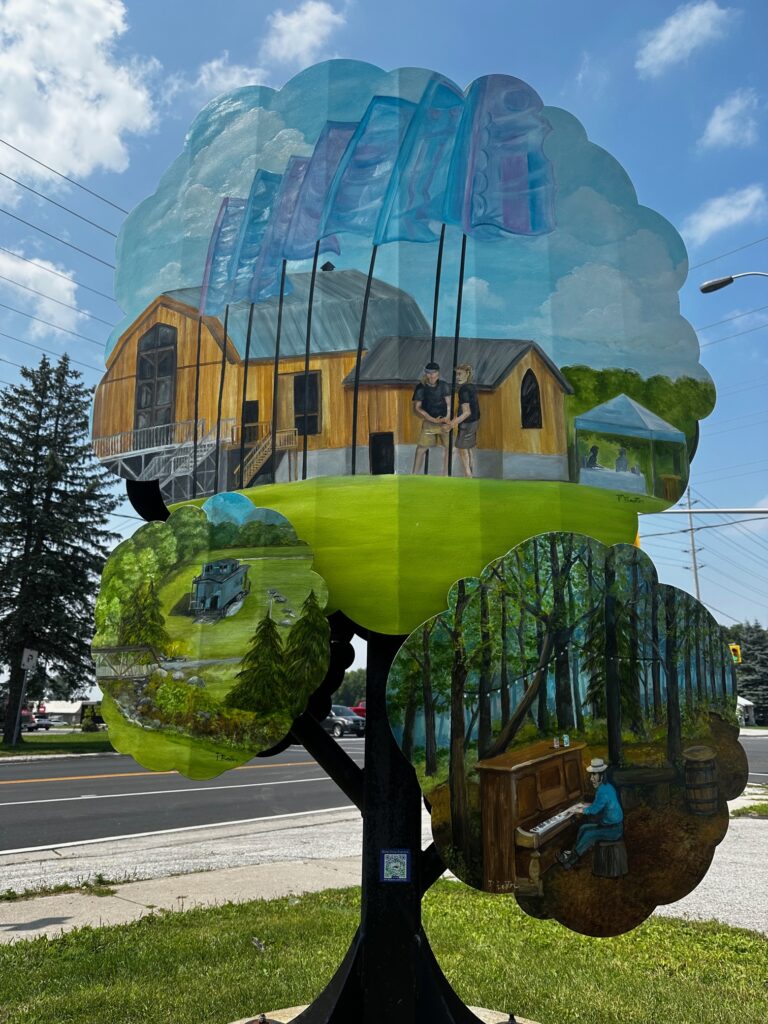 It's pretty well known by now that trees and forests are a vital part of the carbon dioxide to oxygen renewal cycle, but when protected in tracts as the Conservancy does they provide far more. Our ecosystem is such a delicate balance with every animal and plant providing a vital piece, even the ever-annoying mosquitoes, whose larva are a great fish food source. The tracts that the Conservancy preserves allow safe space for wildlife and wild plants that need forested shaded habitats to live sustainably. So many at risk and endangered species depend on these trees and forests for their very survival. Animals of all sizes and kinds use trees as homes right up to the end of the life of the tree. Once the tree dies and falls to the forest floor it still has purpose and provides homes for a new variety of animal and plant life, including vital nutrients to help the growth of new trees.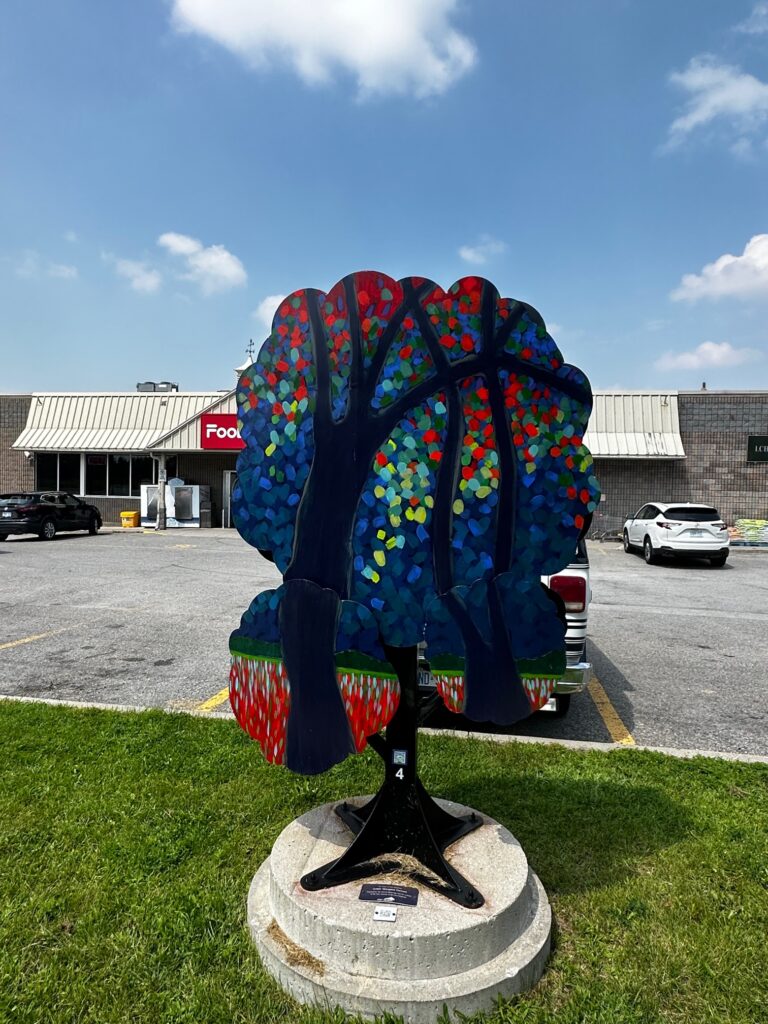 The beautiful Art Trees capture so many of these vital and unique properties and habitat that forests such as those the Conservancy works so hard to protect and preserve provide. If you have the opportunity to visit the Art Trees (they are very east to access and are mostly wheelchair accessible), and walk or roll on the trails on Couchiching Conservancy protected land, see how many different types and sizes of animals you can think of that use these as their homes. You might be surprised if you take time to look that there are hundreds, if not thousands of types of animals at home here. The plant life that depends on these tracts is just as diverse. If you slow down and really look you may be surprised at how many plants you will see in these areas that don't thrive anywhere else.
The combination of forested tracts with their associated wetlands and alvars that exist in the areas that the Conservancy protects means that animals and plants have a safe and protected home which helps keep our delicate ecosystem in balance.
We hope you enjoy all our beautiful province has to offer and please come visit our pathways and byways to wonder at all the variety of life that is sustained here.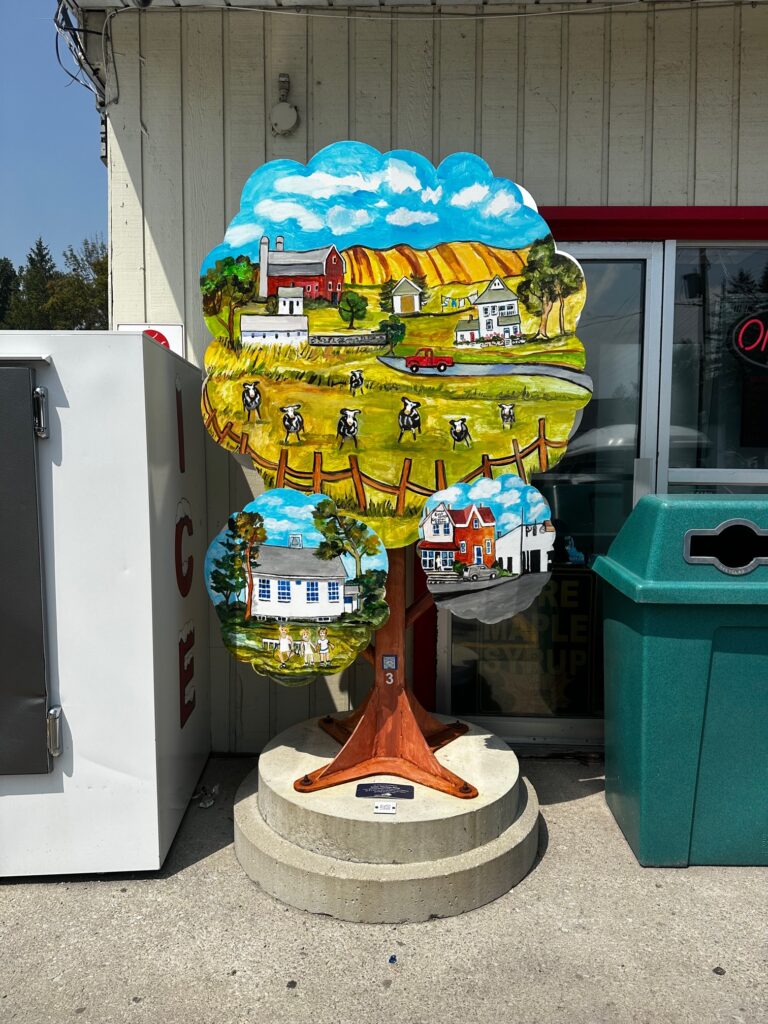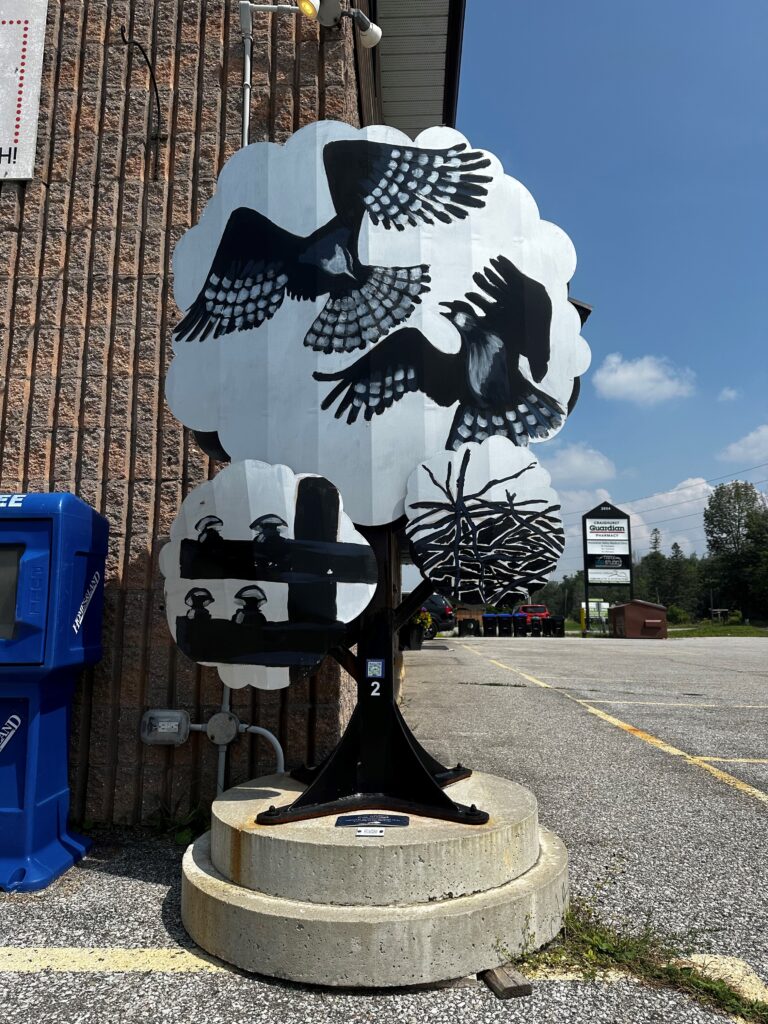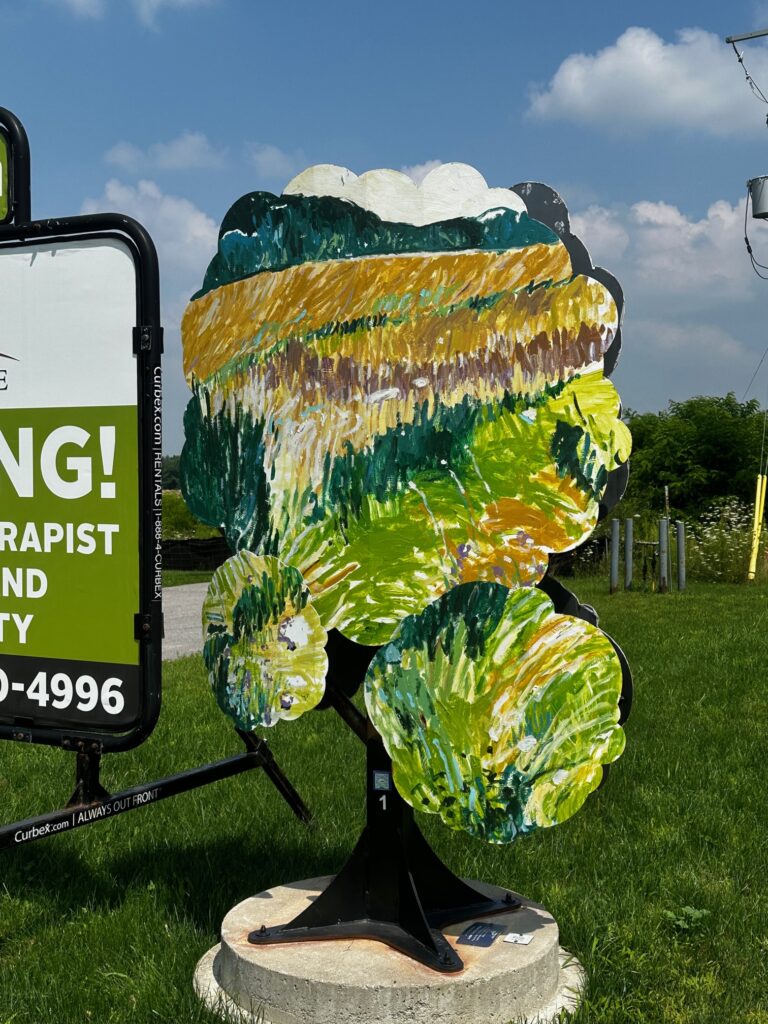 This piece was written by Melody Chamberlain, a volunteer with The Couchiching Conservancy.